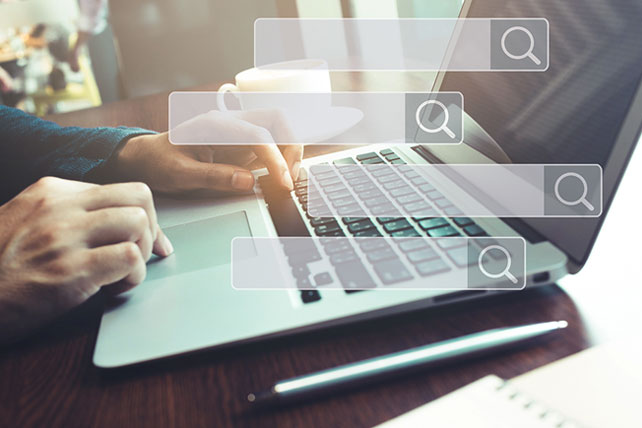 Ok, so you have spent the time and effort to build a beautiful church website for your church as I showed you how to do with my guide to church websites. People are just going to start flocking to your church now right? Wrong! That is only the first step. You need to optimize your church website for Google, Bing, and Yahoo. However, how do you do that? I am going to show you how to optimize your website by using church website keywords so people who are searching for a church will find your church out of all the other church websites in your community.
What Are Keywords?
Before we get into the nitty-gritty of church website keywords, we need to go over some definitions.
The word keyword is used in two different instances; "meta keywords" and "targeted keywords."
A keyword or keywords is a word or words that describe what your page is about. For instance, this page is about "church website keywords."
Years ago, part of web page design was an unseen section that gave the "meta keywords" for a page. This was usually the same as the topic of the page but was only seen by search engine crawlers. This is no longer necessary, and Google has explicitly stated they do not use them anymore.
However, that does not mean that you do not want to understand keywords and how to use them in the content of your website. It is essential for you to have your keywords in your content.
One of the biggest mistakes I see churches do with their websites is to have really thin content and not understand the importance of keywords.
For instance, take a look at some of these church slogans.
"A place where everyone fits."
"An introspective community of believers."
"No perfect people allowed. "
Those aren't bad slogans, and they do communicate to people who land on the website but what do they relate to the search crawlers concerning what your site is about? It could be a bar, a meditation group, or a prison for that matter.
Your keywords describe what your page and your website in whole is about. They need to be in your content.
How To Find Church Website Keywords For Your Church
Ok, so now you understand the concept of what keywords are. Now you need to think about how people search for a church. You see, it will do you no good to have keywords on your church website that nobody is searching for.
You could have the best-optimized page for "Christ followers in Corpus Christi, but if nobody is searching for that term, then nobody is going to find your church. So how do you know what people are searching for to find a church?
Ask yourself this question. If I was new to my community, what would I search for in trying to find a church? Would it be something like this?
Catholic Church in Corpus Christi? Pentecostal Church In Peoria? What about Non-Denominational Church In Nantucket?
What about this? Christian youth activities in Your Town? Alternatively, Bible studies in Your Town?
Are you getting the picture?
People search for phrases that are relevant to what they are looking for and even though you may want to sound hip, that is not going to translate to what a searcher will type into the search box when looking for a church.
Getting Even More Intentional With Keywords
You can even get more intentional with your keyword targeting. You can use a tool that will tell you exactly how many people per month search for a phrase and what phrases they use. Using for up to 10 keywords per day is free. It is called Keyword Finder.
With this tool, I was able to discern that people were searching for churches not only in my town but many of the neighboring cities as well. It also showed me which type or style of church people was searching for.
With that tool, I was able to target enough keywords that there are over 200 people per month that now come to our church website. Let me show you one example of what I am talking about.
Examples Of Church Keywords
Here are a couple of cases I have taken from our church website. Let's see if you can figure out what keywords I targeted. What keywords did you come up with? Here is what I targeted.
Vineyard Church
Non-Denominational Church
Spirit Filled Church
Christian Church
So when people search for a Christian Church, Vineyard Church, Non-Denominational Church, or Spirit Filled Church in San Carlos, guess who comes up in their search results!
Now here is something else I have done.
For every community within 10 miles from us, I have built a page that talks about that community and what activities or people we have that live within that community.
So guess what happens when they search for one of the keywords in the list above but their local community?
On this page, I targeted San Francisco Church which is 20 miles away, but it has 2,000 searches per month. Some of those are from our area since we are part of what is called the Bay area.
So now I think you get the idea. I can't answer what the best church website keywords for your church are, but I can tell you they will look similar to mine just adapted for the type of church and the location that you are serving.
This article originally appeared here, and is used by permission.