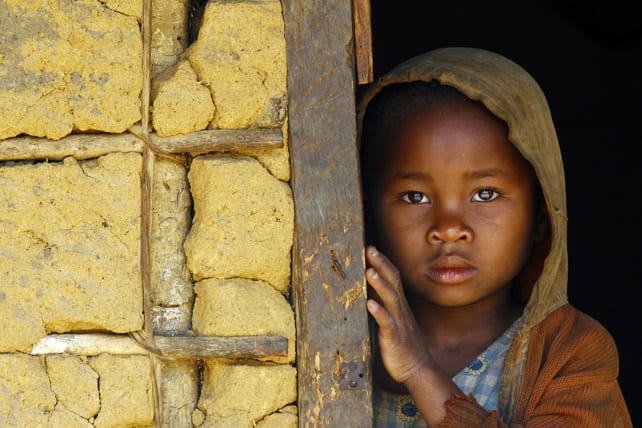 Today is #GivingTuesday, a day set aside to encourage people to give to organizations that are helping those in need at home and around the world. What better way to atone for the unabashed consumerism that marks Black Friday and Cyber Monday? Or as Andrew Murray so eloquently wrote, "The world asks 'What does a man own?' Christ asks, 'How does he use it?'"
#GivingTuesday began in 2012 with $10 million in donations recorded the first year. Last year $274 million was given in a 24-hour span, according to The NonProfit Times.
#GivingTuesday is a day that should be circled in red on every believer's calendar. As Christians we are commanded by God to help those in need.
Proverbs 19:17 – Whoever is generous to the poor lends to the Lord, and he will repay him for his deed.
James 1:27 – Religion that is pure and undefiled before God the Father is this: to visit orphans and widows in their affliction, and to keep oneself unstained from the world.
Matthew 25:35-40 – For I was hungry and you gave me food, I was thirsty and you gave me drink, I was a stranger and you welcomed me, I was naked and you clothed me, I was sick and you visited me, I was in prison and you came to me.' Then the righteous will answer him, saying, 'Lord, when did we see you hungry and feed you, or thirsty and give you drink? And when did we see you a stranger and welcome you, or naked and clothe you? And when did we see you sick or in prison and visit you?' And the King will answer them, 'Truly, I say to you, as you did it to one of the least of these my brothers, you did it to me.
John 3:17 – For God did not send his Son into the world to condemn the world, but in order that the world might be saved through him.
You can visit the #GivingTuesday website here for an online search engine for organizations that are close to you.
If you are looking for other trusted organizations here are a few recommendations. We encourage you to check out each one of them and pray for wisdom and discernment before giving.
Here are just a few, there are many others:
#GivingTuesday gives Christians the opportunity to be faithful to the command that we be good stewards of what God has entrusted to us. May we continue to advance the Kingdom of God by spreading His gospel in all means biblically possible, in both word and deed.