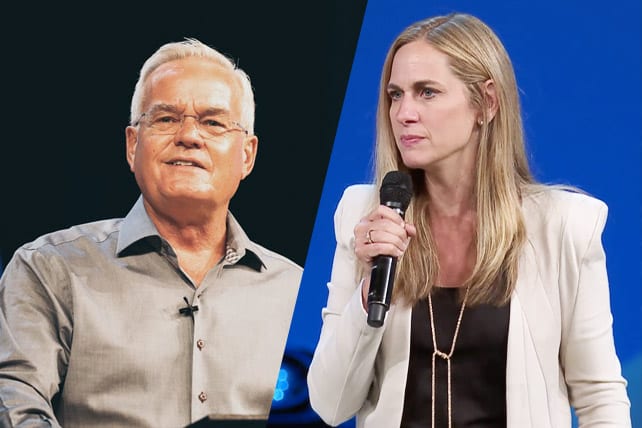 One day after new allegations against Bill Hybels and the resignation of its teaching pastor, Willow Creek has announced an advisory council of Christian leaders from across the country will oversee an independent investigation into sexual harassment allegations that created the firestorm.
"For many weeks we have been working together with the Willow Creek Association in seeking an independent investigation to examine any and all accusations made…" Willow Creek Lead Pastor Heather Larson wrote in an email to church members.
"This has been a difficult process because of the public nature of these allegations, but we are working on finalizing this key group of people," she continued. "This council will have full autonomy and authority to pursue and investigate any and all allegations. Furthermore, an anonymous outside donor has come forward to completely cover the cost of this investigation to ensure there is no undue influence on the process and the conclusions."
The email follows one Larson sent to church members Sunday in which she said she was "heartbroken" by the latest accusations against Hybels, detailed Sunday in The New York Times.
"I also understand that some are waiting for more information about past allegations and related investigations," Larson wrote Sunday. "Many also want to know about our follow up with Bill Hybels and our plans for selecting a new lead teaching pastor. We will give you a fuller update as soon as we can, and I know it is urgent."
The latest accusations, exposed in the New York Times, caused Teaching Pastor Steve Carter to resign from the church.
The ongoing scandal is also threatening to overshadow this week's Global Leadership Summit planned for the South Barrington, Illinois, church and 690 satellite sites.
Some on social media have called on leaders to cancel the summit in the wake of Carter's resignation, but that "doesn't make a lot of sense," Tom De Vries, the association's president and CEO, told the Chicago Herald.
One of the speakers at the summit will address" the larger issues we are dealing with" regarding Hybels, De Vries said.
"We think this is an opportunity to speak out in defense of women and about empowering women, especially as it regards women in leadership," he said.
In addition to calls for the summit to be cancelled, others have taken to social media to ask scheduled speaker, Angela Ahrendts, to back out.
@AngelaAhrendts In light of the new allegations that surfaced today, won't you please reconsider not speaking at the @wcagls. Stand with the Victims please!

— April Kasper (@lollie50) August 5, 2018
@AngelaAhrendts Please do the right thing and back out of speaking at the Global Leadership Summit. Please support honesty and integrity and NOT sexual predators!

— Kristen McKnight (@kristenmcknight) August 6, 2018
Ahrendts, an Apple executive, has not responded to the calls.
The Global Leadership Summit is Thursday and Friday.