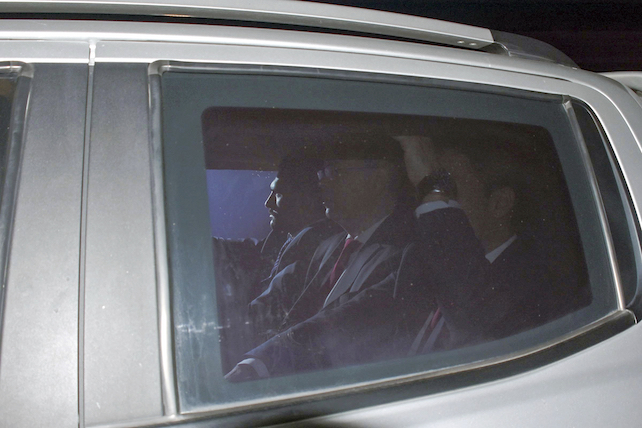 Two years after he was detained in Turkey, American Pastor Andrew Brunson has been released. A court in Aliaga, Turkey, ruled today that Brunson could go free
"I am an innocent man. I love Jesus. I love Turkey," Brunson said. The pastor, originally from North Carolina, has lived in Turkey for two decades, leading the Izmir Resurrection Church.
Prosecutors were seeking a 10-year jail term for Brunson on charges of "Christianization" and acting as "an agent of unconventional warfare" under the guise of being an evangelical church pastor. The court sentenced Brunson to three years and one month prison time but decided to release him due to his manner during the hearings and the time he has already served in prison.
Brunson was detained for 17 months before being placed on trial the first time in April of this year. He was accused of working with the FETO network of Islamic cleric Fethullah Gülen and the outlawed Kurdistan Workers Party to overthrow the Turkish government. As ChurchLeaders reported in March:
Brunson was caught up in a sweep orchestrated by Muslim President Recep Tayyip Erdogan and was just one of many Christians who were arrested or deported after the failed coup attempt in Turkey back in 2016, when 161 were killed.
American Politicians Interceded on Behalf of Andrew Brunson
Attempts to free Brunson included various American politicians intervening on his behalf. North Carolina's Senator Thom Tillis visited Brunson in prison earlier this year. Senator Tillis and Sam Brownback, U.S. ambassador at large for religious freedoms, also appeared with Brunson in a second trial that occurred in July. After this trial, the court went back and forth a time or two before deciding to allow Brunson to leave the prison but remain under house arrest.
The latest ruling in Brunson's favor occurs after it appears relations are warming between the U.S. and Turkey. In August, President Trump's administration put pressure on the Turkish government to release Brunson by doubling steel and aluminum tariffs on Turkey. In September, Edogan and Trump met while attending the UN General Assembly. After this brief meeting, Erdogan indicated relations would improve.
This morning, President Trump posted a series of tweets about Brunson's case.
Working very hard on Pastor Brunson!

— Donald J. Trump (@realDonaldTrump) October 12, 2018
My thoughts and prayers are with Pastor Brunson, and we hope to have him safely back home soon!

— Donald J. Trump (@realDonaldTrump) October 12, 2018
PASTOR BRUNSON JUST RELEASED. WILL BE HOME SOON!

— Donald J. Trump (@realDonaldTrump) October 12, 2018
While Brunson was seeking permanent residence in Turkey before the incident in 2016 that landed him in prison, he will return to the United States for the immediate future. Before returning, however, Brunson will need to pay close attention to his safety while he is still in Turkey. CNN reports Brunson will also need to fly to the U.S. Air Force Base in Rammstein, Germany, for a medical evaluation before continuing on to the United States.