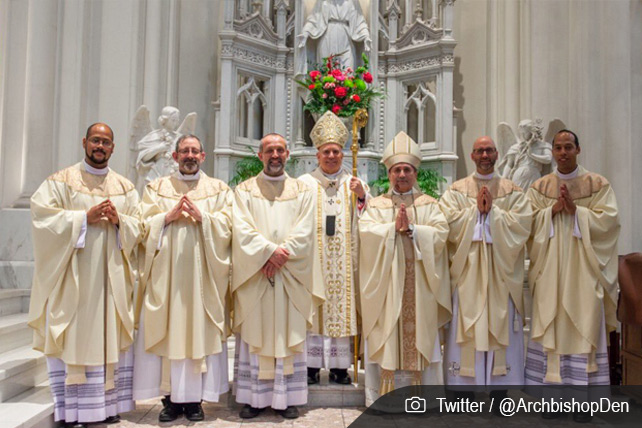 The state of Colorado is poised to pass a law banning conversion therapy on minors, although the bill would not prevent religious organizations, such as the Catholic Church, from implementing such therapy. The summary at the beginning of the law reads,
"The bill prohibits a licensed physician specializing in psychiatry or a licensed, certified or registered mental health care provider from engaging in conversion therapy with a patient under 18 years of age."
"Conversion therapy" is defined as "efforts to change an individual's sexual orientation, including efforts to change behaviors or gender expressions or to eliminate or reduce sexual or romantic attraction or feelings toward individuals of the same sex."
Opposing Worldviews
Democratic State Senate Majority Leader Stephen Fenberg introduced the bill on January 24, only days after the Denver Archdiocese held a conference called, "Gender Matters: Fighting for a New Generation." After the conference, the archdiocese put out a statement saying that the conference was intended "for adults who wanted to explore more deeply the healing power of Jesus and the church's teachings on human sexuality" and that it "had nothing to do" with the Colorado bill.
It is true, however, that during the conference, Archbishop Samuel J. Aquila exhorted attendees to consider whether God was calling them to implement programs that promote conversion therapy. The gender conference was organized in partnership with Andrew Comiskey, founder of Desert Stream/Living Waters Ministries. Desert Stream is an organization that seeks to heal "the sexually and relationally broken through healing groups and leadership training for the local church."
The ministry helps people in various areas of sexual brokenness, including same-sex attraction. Their belief is that as people commit their desires and lives to Christ, He will redeem their homosexual desires and replace them with heterosexual ones. As explained in this PDF on the Desert Stream website, "We are becoming who we are, testifying to the truth that the transformation of the 'homosexual' is a witness of how God transforms us all."
Archbishop Aquila encouraged the conference members to consider implementing Comiskey's programs. He believes that LGBT "ideology" is problematic because it "makes us the creator, and is a real rejection of the true creator, God. And in that, it's a rejection of what it means to be male and female, and it is totally rooted in subjectivism and relativism."
While he recognizes the church is within its legal rights to move forward with such practices, Fenberg said, "We hope our society someday reaches a point where these programs aren't tolerated anywhere."
Opponents of conversion therapy believe, as Fenberg says, that, "the practice of gay conversion therapy has no scientific basis" and leads to "long-term developmental and emotional damage." The American Psychological Association, the American Medical Association and the American Academy of Pediatrics all oppose conversion therapy.
Currently, there are 15 states, as well as Washington D.C., that ban professionals from practicing conversion therapy on minors, although none of them regulate religious institutions.
Until last fall's midterm elections, a bill like this one most likely would not have been able to pass in Colorado because Republicans controlled the senate. Now, with Democratic Governor Jared Polis in office and Democrats controlling both the Senate and the House of Representatives, it's likely the bill will become law.