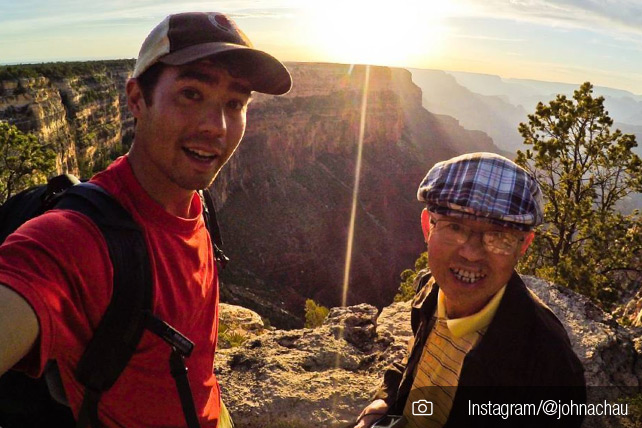 Missionary John Chau was killed last November when he illegally attempted to make contact with an isolated tribe in the North Sentinel Islands. Chau's father, Dr. Patrick Chau, recently told The Guardian that his son's actions were the result of "extreme Christianity" and that he holds the American missionary community responsible for John's death.
Other Christians, such as Justin Graves, echo Dr. Chau's sentiments. Graves was a friend of John's from linguistics school and takes issue with what he calls "hell-based ethics." He wrote on Facebook,
John Chau was a good man. He was a loving, passionate individual I was blessed to befriend, and the loss of his light on this earth was devastating. But it cannot be left as a mere tragedy. His death brings to light a multitude of issues with Evangelical views.
The incident has made international news, and some people have reacted harshly to Chau's actions. One person on Twitter called him a "deluded idiot" and another said he was a "dumb American who thought the tribals needed 'Jesus' when the tribals already lived in harmony with God and nature for years without outside interference."
An Extremely Isolated People Group 
The North Sentinel Islands are located 850 miles east of the Indian subcontinent. Because contacting the Sentinelese tribespeople is against the law, Chau concealed his intentions from authorities, claiming that he was a tourist. According to The New York Times, "The people there have resisted contact from outsiders for as long as there are records." They have, in fact, killed others besides Chau. This hostility is likely influenced by the tribe's experiences with British colonialists, one of whom kidnapped several tribespeople in 1880.
Now, there are only 50 to 100 of the Sentinelese people left. One result of the tribe's isolation is that the people are extremely vulnerable to diseases. Chau was aware of that danger and quarantined himself for 11 days before attempting to make contact with the people. He also got 13 immunizations ahead of time, although some say those would have been ineffective.
In a post called, "Why My Friend Died," Chau's friend Ben S. says Chau confided to him that he felt burdened to bring the gospel to the Sentinelese people. Ben says, "I was impressed immediately that this was something no one but God alone could relieve him of… He kept his vision, it was a sacred trust for him that no amount of reasoning would wrest from his grasp."
John Middleton Ramsey, another friend of Chau's, believes Chau did the right thing. Ramsey told The Guardian, "His motivation was love for the [Sentinelese] people. If you believe in heaven and hell then what he did was the most loving thing anyone could do." Ramsey disagrees with the argument that we should listen to people who want to be left alone. His ancestors, whom Ramsey describes as "savages," also thought this way, and Ramsey says he's glad there were those who didn't listen to them.  
Chau made several attempts to connect with the tribespeople before the attempt that led to his death. Shortly before that happened, he wrote in his diary, "I think I could be more useful alive, but to you, God, I give all the glory of whatever happens."