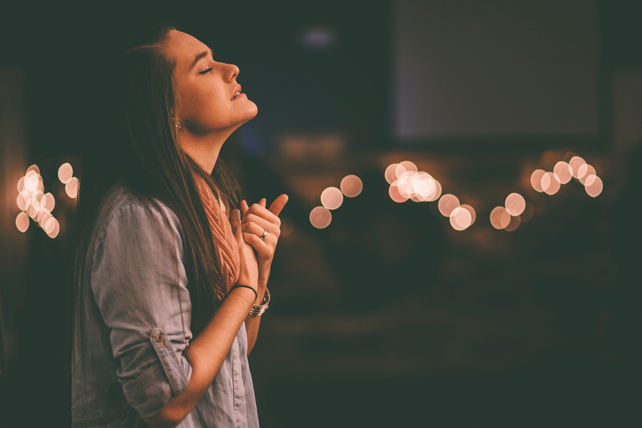 I love Jesus, and so do you. But don't you want a deeper love for Jesus?
What kind of a question is that? No, Mark, I love Jesus but want to love him less. And I want less joy in my life. And while we're at it I'd like fewer blessings.
Often, my love for Jesus feels even weaker than my love for opera (no offense opera lovers). I'm sure it's my ignorance and lack of ability to appreciate the glories of people dressing up like Vikings and singing in Italian.
Wait a minute! I'm just kidding. Don't fill up the comments section with rebukes. I know opera isn't really about people dressing up like Vikings and singing in Italian. Opera is about pinball wizards, like in "Tommy" by The Who.
The Critical Importance of a Deeper Love for Jesus
Ever try to light a match on a windy day? Even though I love Jesus, sometimes my love for Jesus feels about as strong as a match flame in a hurricane. I'm not happy about my weak love for Jesus. I take seriously Jesus' warning to the church of Laodicea about being lukewarm.
"And to the angel of the church in Laodicea write: 'The words of the Amen, the faithful and true witness, the beginning of God's creation.
"'I know your works: you are neither cold nor hot. Would that you were either cold or hot! So, because you are lukewarm, and neither hot nor cold, I will spit you out of my mouth. For you say, I am rich, I have prospered and I need nothing, not realizing that you are wretched, pitiable, poor, blind and naked. I counsel you to buy from me gold refined by fire, so that you may be rich, and white garments so that you may clothe yourself and the shame of your nakedness may not be seen, and salve to anoint your eyes, so that you may see. Those whom I love, I reprove and discipline, so be zealous and repent. (Revelation 3:14-19)
These words to the church of Laodicea are sobering. We in America live in a prosperous nation. Compared to much of the world, we have prospered materially. But we never want to forget how needy we are spiritually.
We always need the Lord to fill us with love for him and to keep us from the love of the world. We need Jesus to continually fill us with passion for him and his kingdom.
Jesus said in Luke 10:27:
"You shall love the Lord your God with all your heart and with all your soul and with all your strength and with all your mind, and your neighbor as yourself."
I don't know about you, but I desperately need God's help to love him in this way. Because I am so easily distracted, I'm so easily drawn to love other things. There are many times when I love Jesus, but not to the degree I desire.
I want to love the Lord my God with ALL my heart and soul and strength and mind, but I need him to help me. I want a deeper love for Jesus.
And the good news is, Jesus does not command his people to do anything that he will not give them the grace to do if they ask him.
So ask Jesus to give you more love for him. Ask Jesus to help you delight in him and enjoy him and make him your treasure above all other things.
And do not let the weakness of your love for Jesus cause you to despair. For any genuine love for Jesus, even if it's as small as a mustard seed, is proof that one is born again. Unbelievers don't love Jesus and don't care that they don't love Jesus. Only genuine believers love Jesus and desire to love Jesus more.
Your Deeper Love for Jesus Pleases God
What wife wouldn't be blessed if her husband said, "Honey, I'm not content with how much I love you. I love you, but I want to love you so much more."
The desire to love Jesus more says we recognize he is worthy of our all. That his infinite glory demands infinite love, praise and worship. That our love for him doesn't match his worthiness to be loved.
A toddler can't possibly love her mother the way she should or appreciate all the ways her mother loves her and cares for her. Yet when that child says, "Mommy I love you," that child's imperfect love brings joy to her mom.
So it is with us. When we come to our heavenly Father and tell him we love him, even though we can't ever fathom his infinitely glory and beauty and majesty, it brings him joy.