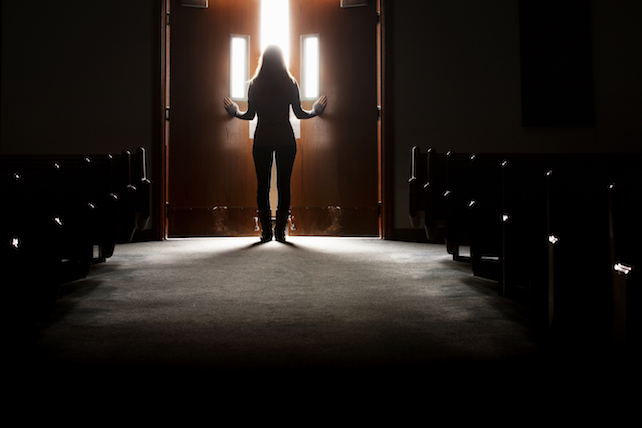 Editor's Note: Since the publishing of this article, parts two and three of the Houston Chronicle's Abuse of Faith series have been published.
---
This morning, the Houston Chronicle published a lengthy expose´ piece on the Southern Baptist Convention's track record of handling sexual abuse cases in its midst. The article, which is part one of three, represents six months of investigative work by journalists who initiated hundreds of conversations and email correspondences and poured through hundreds of prison and court records. Looking at the last 20 years, the investigation found that 380 SBC church leaders and volunteers have faced allegations of sexual misconduct, resulting in approximately 700 victims of their abuse.
The 380 leaders "includes those who were convicted, credibly accused and successfully sued, and those who confessed or resigned. More of them worked in Texas than in any other state," the article says.
Church Autonomy Has Been Used as an Excuse
This first article indicated that perhaps more than anything else, the SBC's bedrock belief in church autonomy is what keeps many in the upper echelons of SBC leadership from consenting to do things many believe would stem the tide of abuse, such as compiling a database of clergy offenders.
This is something Debbie Vasquez, one of the victims profiled in the first article, along with others, implored leadership to do at the convention's 2008 annual meeting. Citing the difficulty presented by church autonomy, the leadership declined to implement the group's suggestions. At the 2018 convention, another group approached the SBC's leadership with the same plea. In response, the SBC launched an investigative team with the intent of finding out the extent of the problem.
The Houston Chronicle (HC), in partnership with the San Antonio Express-News, decided to build such a database on its own. The journalists started by searching news archives, websites, prison records, and state and federal databases. They searched records in more than 20 states, although they concentrated their efforts in Texas, where SBC churches are virtually ubiquitous. Their database is searchable and accessible to anyone.
When HC reporters reached out to August Boto, the interim President of the SBC's Executive Committee, informing him they were compiling such a database, he said "good."
"Guys, you are not my opponent. You are not the opponent of the Southern Baptist Convention in your reporting. You're helping us. I'm all for shining the light of day upon crime," Boto told the journalists.
When asked why the SBC points churches looking to hire clergy to search the public sex offender registry, even though perpetrators could negotiate a plea and therefore have their names taken off of it, Boto admitted the journalists had brought up a good point. Despite his agreement that the public sex offender registry is problematic for hiring churches, Boto does not see an independently compiled database as "viable," again citing church autonomy.  
However, Russell Moore, president of the SBC's public policy arm, the Ethics and Religious Liberty Commission, disagrees with this thinking. In an article published shortly after the HC's hit the digital newsstand, Moore wrote a response on his own blog, in which he says church autonomy cannot be used as an excuse for lack of accountability.
Yes, in a Baptist ecclesiology each congregation governs its own affairs and is not accountable to anyone "higher up" in a church system. And yet, the decisions a church makes autonomously determine whether that church is in good fellowship with others. A church that excuses, say, sexual immorality or that opposes missions is deemed out of fellowship with other churches. The same must be true of churches that cover up rape or sexual abuse.
The current president of the SBC, J.D. Greear, was asked for comment. Greear said that any church that "proves a pattern of sinful neglect—regarding abuse or any other matter—should absolutely be removed from fellowship from the broader denomination." Greear also takes issue with playing the church autonomy card. In a recent Tweet, Greear said, "It is a heinous error to apply autonomy in a way that enables abuse."
"Removal from fellowship" or being "deemed out of fellowship," as Moore puts it, essentially equates to a church getting kicked out of the SBC. Some are critical of the SBC for removing some churches over actions such as hiring female pastors but not removing others that hire known sex offenders. Some see the problem of sexual abuse and its cover-up in the SBC as a deeper problem with misogyny. In a response to the HC's article on Twitter Sheila Gregoire, ministry leader, author and former Baptist church-goer, says: