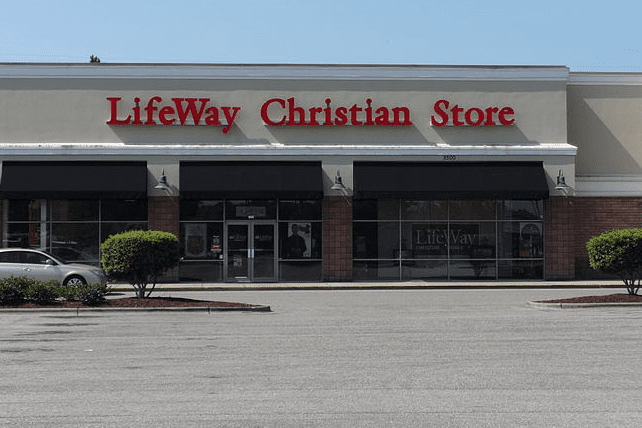 LifeWay Christian Resources has announced it is moving all its product sales online. Put another way, the retail arm of the Southern Baptist Convention will be closing its remaining 170 brick-and-mortar stores in 2019.
The LifeWay Store Is 'No Longer Viable'
"While we had hoped to keep some stores open, current market projections show this is no longer a viable option," LifeWay CEO Brad Waggoner said.
The company announced in January it would have to close some of its stores, but this more recent announcement confirmed fears the last big Christian bookstore chain in the United States will soon be no longer.
LifeWay's decision to close its physical stores will likely be met with disappointment from the communities that housed the stores. In addition to selling things like Bibles, books by Christian authors, Bible studies and Christian music, the stores also served as meeting locations for small groups and community events. Which is why Waggoner indicated "the decision to close our stores is a difficult one… LifeWay has developed close connections with the communities where our stores are located, and we have been honored to serve those communities."
When each store will close will vary depending on the store location, but LifeWay expects all their 170 locations will be closed by the end of the year. An FAQ page on LifeWay's website indicates store closing sales at each of its remaining locations will likely last two months.
Waggoner emphasized the move away from physical to digital is a strategic one for the company. "As the market continues to change, primarily through shifts in brick-and-mortar retail, we are taking steps to meet customer demand for digital shopping experiences and to expand our reach globally," he said. Since more and more LifeWay customers are moving online, Waggoner believes "investing in a dynamic digital strategy allows LifeWay to better serve the church in its mission and only enhances our ability to provide biblical solutions for life."
LifeWay Following the Footsteps of Family Christian Stores
LifeWay's announcement comes just a couple short years after Family Christian bookstores announced it was closing its remaining 240 stores after a prolonged financial struggle it could not recover from. Family Christian was the largest chain of Christian retail stores in the world. They filed for bankruptcy in 2015, and in February 2017, the company (an arm of Zondervan Publishing) announced it had lost its financial struggle and would be closing all its doors.
After Family Christian closed, it seemed likely LifeWay stores would be able to pick up the slack and potentially increase their revenue. This does not appear to be the case, however. Apparently, the market for Christian resources is going the way of all other retail, which is increasingly moving online. A press release about the closing says that over the course of a month, "LifeWay interacts with five times as many people through its digital environments as it does through LifeWay stores."
LifeWay has been selling books to equip the church since 1891, and Waggoner says they have no intention to stop doing that.