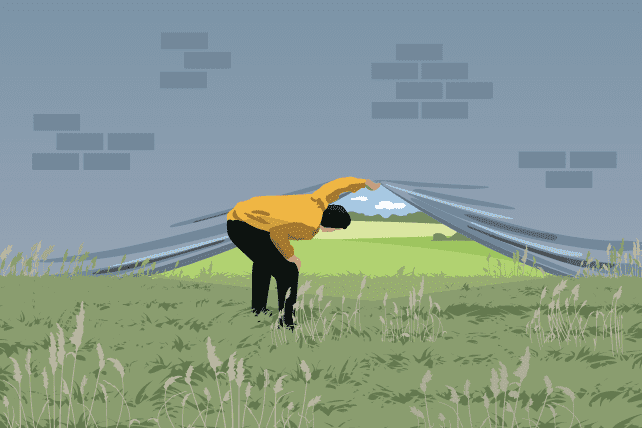 For years, church attendance, membership, and giving all have trended downward in America. According to an often-quoted statistic, between 6,000 and 10,000 churches close each year.
To stem the tide of all those "for sale" signs, some churches are taking innovative approaches involving community outreach—a tool they may have previously avoided, whether due to financial restraints or internal resistance.
What's Happening to America's Churches?
Yesterday in a Chicago bankruptcy court, the historic Holy Trinity Greek Orthodox Church was sold for $2.5 million. The congregation has 75 days to relocate, and church attorney David Herzog acknowledges that parishioners "have a very heavy heart because the church has significant meaning to them." Some had even offered to mortgage their homes to prevent the church's foreclosure.
In downtown Jacksonville, Florida, the 181-year-old First Baptist Church recently announced it's selling nine of its 10 blocks. Pastor Heath Lambert says the church has been in "cardiac arrest," spending about $5 million annually on maintenance. "Nobody can afford what it takes to keep this thing up," he says. "It is really killing us." 
Almost every American city has a similar story: a congregation—often aging and dwindling—that can no longer financially support its church building. Many of those properties are in prime locations for residential developments, but outcry from concerned residents and church members is common.
When Boston developer Bruce Daniel planned to demolish St. Augustine's Church, protests ensued and led to condominiums instead. "Anybody who goes into a neighborhood and buys a church without having some knowledge and sensitivity, they're asking for trouble," he says.
Another trend is that empty or vacant church buildings are being transformed into houses of worship for other faiths. In Buffalo, New York, two former Roman Catholic churches were recently converted into an Islamic mosque and a Buddhist temple.
Other churches, notes Jonathan Merritt in the Atlantic, have been converted into bars, hotels, various entertainment venues—even a fraternity house.
Red Flags to Watch For
Author Thom Ranier, formerly of LifeWay Research, is the source of the alarming church-closing stat mentioned in this article's lede. His website lists warning signs that a congregation may be in what he calls the dreaded "death spiral." At the top is a steady decline in attendance—for four or more years. Other red flags including being out of sync with the local community, having a high proportion of senior-citizen members, spending money inwardly rather than on missions, and resisting change.
Selling a church can lead to profound feelings of loss, even for community members not affiliated with a particular congregation. Memories, sacred symbolism, and the sense of community all play a role.
But closing and selling a church may have some advantages and lead to new opportunities. Congregations and denominations can avoid or restructure debt, consolidate neighboring churches, and rethink their purpose and approach. At Holy Trinity in Chicago, Father Nicolas Jonas says, "We are hoping that we will relocate perhaps not immediately, but we are hopeful that something good will come out of this."
Closures aren't all necessarily bad, some people say. Demographically, certain areas may have too many churches, resulting in congregations "growing" merely by swapping members. Carey Nieuwhof lists reasons a church should close, including a mission that's been "lost" or has lost financial support and a focus on its own people and "preserving the past."