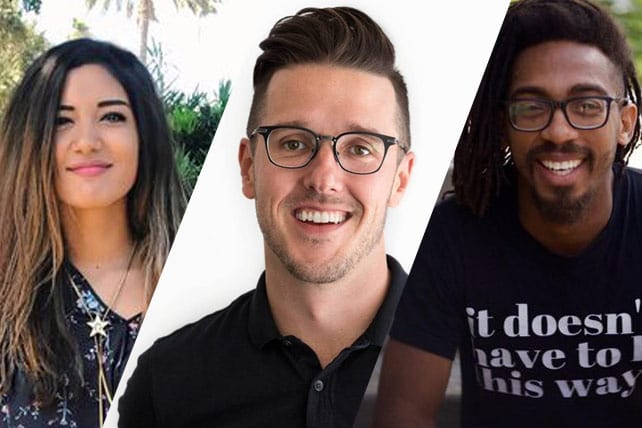 RELEVANT Magazine's founder and CEO, Cameron Strang, is stepping away from his role at the publication in the wake of accusations from former employees that he promotes a toxic work environment. Both Strang and RELEVANT have posted apologies, promising to take the needed steps to pursue transparency and accountability in the future.
"I don't want to see any of my negative patterns continue," said Strang in his post. "I don't want my lack of positive leadership to hold RELEVANT's mission back. So, this morning the RELEVANT leadership and I decided that I would step away from my position. Call it a sabbatical, or a leave of absence, but I want to use an extended period of time to engage a process of healing, growth and learning." 
What Happened with RELEVANT Magazine
On Saturday, the 21st, Religion News Service (RNS) broke the story that multiple former employees at RELEVANT had come out with accounts of negative behavior they encountered from Strang during their time with the publication. People started sharing these stories because Andre Henry, Managing Editor of RELEVANT from October 2017 to July 2018, saw that on Twitter, the magazine had recommended a podcast about race and the church. Henry commented that based on his experience with the magazine, there was no way RELEVANT could possibly address racial issues in any meaningful way. 
There are people I love and appreciate here.

But I have to say, I have concerns about this company doing a race podcast, seeing as how they stripped me of all decision-making power for wanting to post one article each day for Black History Month while I was managing editor. https://t.co/5Pobne39rD

— Andre "Making Decisions Now" Henry (@andrehenry) September 16, 2019
Soon afterward, Henry wrote a blog on Medium titled, "Black Christians Deserve Better Than Companies (And Churches) Like Relevant Media Group." In it, he provides some examples of "many occurrences of oblivious racial insensitivity" and controlling behavior he witnessed from Strang. After being hired, Henry says his job went smoothly until Strang took issue with how much content he was planning for Black History Month. The CEO suggested that people wouldn't be interested in that much content on racial issues and that Henry should have run his curating decisions by Strang–even though curating content was central to Henry's job. 
Henry says he was soon "stripped of all decision-making power" when it came to choosing content and that he ended up only staying at the magazine for six months, "largely because of race fatigue."
Others chimed in on Twitter to say that their experience was similar to Henry's.
This is not, unfortunately, new. I'm grateful you wrote this. And sad things haven't changed. It also reminds me of why I pushed to shut down Radiant when I was there. Bc it became an excuse for never running articles on women's issues in RLV. "That should go in Radiant."

— Roxanne Stone (@roxyleestone) September 19, 2019
.@andrehenry and @rebeccamariejo both published something about the magazine we all used to work for that you should read. Not quite ready to talk (honestly they're braver than I am right now), but I can say their experiences echo my own.

— Laura Studarus (@Laura_Studarus) September 20, 2019
In particular, Rebecca Flores, who was the Managing Editor before Henry, published her own post about her experience at RELEVANT.
Here it is. I haven't written anything personal/not work-related in months but standing with @andrehenry is important. Periodt. I have been working on this since 11am this morning and 5,439 words later, it's time to get offline and clean my house. https://t.co/ai5hfQvazu

— RJ (@rebeccamariejo) September 20, 2019
She describes manipulative, erratic and controlling behavior from Strang, as well as disturbing interactions on the topic of race. 
One time in an editorial meeting, those present were discussing how to feature a black Christian rapper who had publicly supported the Black Lives Matter movement. Strang suggested portraying him with a noose around his neck to "symbolize his lynching by white evangelical America." Flores, who was the only woman and the only person of color present, was the only one who pushed back on the idea, saying they couldn't publish an offensive image like that. Instead of understanding, Strang was annoyed with Flores for disagreeing with him.  
A turning point in her experience came when Strang modified Flores's byline without her permission. When she corrected what she thought was a mistake, he reprimanded her, told her that her writing was terrible and removed her name from the article. Flores describes other abusive behavior from Strang, whom she calls a "toxic despot." As time went by she grew increasingly depressed in her role, and he eventually let her go from the position.
At the end of her article, Flores writes, "Cameron Strang is exceptionally talented at behaving for those whom he must behave for and that itself reveals the inner conflict that drives so much of this egotistical behavior. This is probably the most important thing I can communicate about the experiences that are all too common between myself and other former employees. He's either aligned with the winners or he'll be the victim, but he can never be the loser."
Speaking to RNS, Ryan Hamm, who was an editor and managing editor for RELEVANT between 2009 and 2012, confirmed the accounts of Strang's racial insensitivity. And Aaron Hanbury, who used to be Rebecca Flores's boss at the magazine, verified her story about the rapper with the noose around his neck. 
How RELEVANT Has Responded
After the Twitter firestorm erupted, Henry posted a screenshot of a personal apology Strang had sent him, as well as an edited version demonstrating what Henry felt would have been a genuine apology.