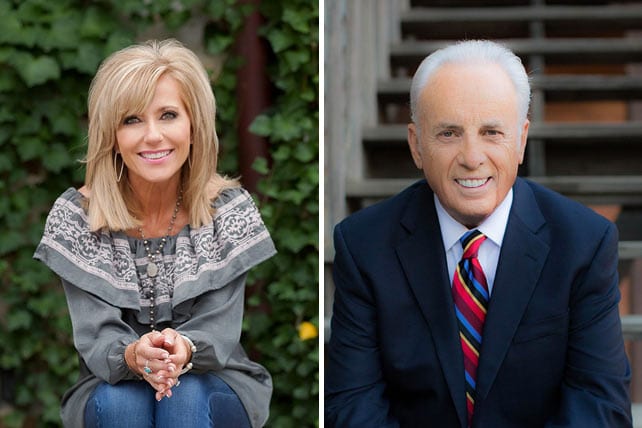 "Go home," those are the words John MacArthur said in a word-association drill (for lack of a better word) in which Beth Moore was mentioned. Phil Johnson, who also participated in the drill, chose "narcissist." 
"There's no case that can be made biblically for a woman preaching….end of discussion," MacArthur elaborated to a laughing, cheering crowd.
Truth Matters Conference Celebrated MacArthur's Ministry
The comments were made at the Truth Matters Conference, held at MacArthur's Grace Community Church in California from October 16-18. The conference marked 50 years of MacArthur's "pulpit ministry" and was intended to "focus on some of the doctrinal distinctives that have guided and shaped John MacArthur's Bible teaching." 
One of those distinctives, for MacArthur, has been candidly speaking about the theologies, and the people who profess them, he considers to be unscriptural or heretical. While MacArthur contends he is simply preaching the "truth of God," other ministers have labeled his comments "unkind" and even lacking in truth. 
Not only did MacArthur say Moore was unqualified to preach, he also likened her (and by association, any other female minister) to a television saleswoman. "Just because you have the skill to sell jewelry on the TV sales channel, doesn't mean you should be preaching," MacArthur said. "There are people who have certain hawking skills—natural abilities to sell, they have energy and personality and all of that. That doesn't qualify you to preach." 
Johnson, who is the executive director of Grace to You (MacArthur's ministry, which includes a radio program) expanded on his thought that Moore is a narcissist by saying, "This is what it looks like to preach yourself rather than Christ." 
This isn't the first time MacArthur has named Moore specifically. In years previous, he's criticized her "embracing" of Joyce Meyer and for "sounding more like a charismatic" as her ministry has gone on.  
MacArthur Believes the SBC Is Slipping
Even more pressing than the problem of Moore's preaching, however, is what MacArthur sees as the church "caving in to women preachers." This is on display, he believes, when evangelical leaders do things like endorse Paula White's book, who MacArthur calls a "heretic." 
MacArthur also said the #metoo movement was claiming ground for the culture in the church. "When the leaders of the evangelical movement roll over for women preachers, the feminists have really won the battle," he opined. Feminists want power, not equality, MacArthur believes, and, in the evangelical world, the pastorate is the "highest location." Thus, MacArthur argues, power-hungry feminists have their sights set on preaching. It's "feminism gone to church" and he fears it is "overturning Scripture." 
The Southern Baptist Convention was specifically implicated in MacArthur's accusation that the church is "overturning Scripture." MacArthur gave the example of a decision made during the SBC's annual meeting this June in which the convention passed Resolution 9, a highly debated and controversial statement on critical race theory and intersectionality. MacArthur believes this event represents a "watershed" moment which signals the denomination is allowing the culture to interpret the Bible. 
Another point of contention MacArthur has with the SBC's current trajectory is in the literal interpretation of the Bible. The denomination announced it would not form another Bible translation committee without Latino, African American, and female representation. MacArthur said sarcastically, "How about someone who knows Greek and Hebrew?" to much cheering from the crowd. 
In short, MacArthur believes the SBC is on a dangerous path. One where they are overturning the "clear teaching of Scripture to empower people who want power."  In doing this, MacArthur believes, the SBC is giving up biblical authority.