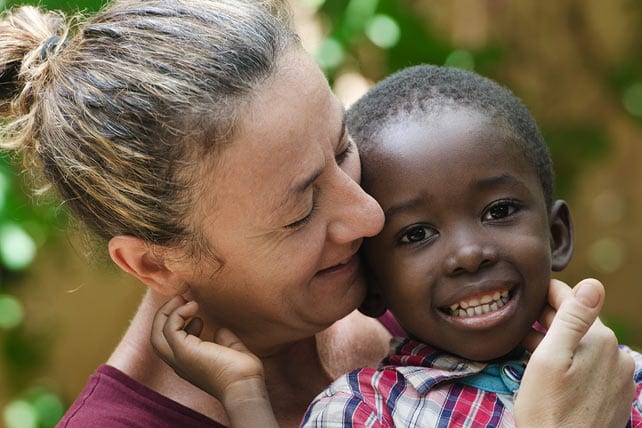 Affirming its commitment to remove "regulatory barriers that prevent non-profits from doing what they do best," the Trump administration is rolling back Obama-era rules that affected faith-based adoption and foster care agencies.
Before leaving office, President Obama added nondiscrimination provisions that include language about sexual orientation and gender identity. As a result, agencies that affirm belief in traditional marriage have had to request a waiver when seeking federal funds. Those regulations, critics say, have worsened America's foster care crisis.
What the New Ruling Says
On Friday, the first day of National Adoption Month, the Department of Health and Human Services (HHS) issued a "Notice of Non-enforcement," stating that agencies seeking federal funding must comply only with non-discrimination laws passed by Congress. Those laws—the Civil Rights Act, the Fair Housing Act, and the Equal Credit Opportunity Act—contain no protections for sexual orientation.
According to the HHS, the reversal reflects the Trump administration's "strong commitment to the rule of law" and eliminates "regulatory burden, including burden on the free exercise of religion." The move is expected to face court challenges.
Earlier this year at the National Prayer Breakfast, President Trump indicated he was working "to ensure that faith-based adoption agencies are able to help vulnerable children find their forever families while following their deeply held beliefs." Some states already have taken steps to protect faith-based adoption agencies.
How This Will Affect Kids 
An estimated 443,000 American children are in foster care, with about one-fourth of those awaiting adoption. Religious-liberty advocates say kids benefit when faith-based agencies are protected from discrimination. "Agencies that find loving foster and adoptive homes shouldn't be subject to ideological shakedowns by the government," says Andrea Picciotti-Bayer with the Catholic Association Foundation.
The Obama-era regulation wasn't about "keeping kids first," says Zack Pruitt of Alliance Defending Freedom.
LGBT advocates disagree, saying kids will be in jeopardy. Denise Brogan-Kator of the Family Equality Council says reducing "the pool of qualified potential foster and adoptive parents" violates "the cardinal rule of child welfare: that the best interest of children in care must come first."
White House officials say homosexuals aren't being prohibited from adopting children. "LGBT people can still adopt, and that will not change," says deputy press secretary Judd Deere. But now agencies won't have to "choose between helping children and their faith," he adds.
Russell Moore, president of the Ethics and Religious Liberty Commission of the Southern Baptist Convention, praised the move in a Wall Street Journal opinion piece Monday. Rather than excluding gay people, he writes, the new regulation "merely ensures that no one is kept from serving." He calls the decision "a welcome statement that the child-welfare system is about the welfare of children—not proxy culture wars."
This is the latest in a series of moves by the Trump administration to protect religious freedoms. Earlier this year, an HHS division announced a law safeguarding the jobs of medical professionals who refuse to participate in abortion, assisted suicide, sterilization, and other procedures that violate their faith or morals.