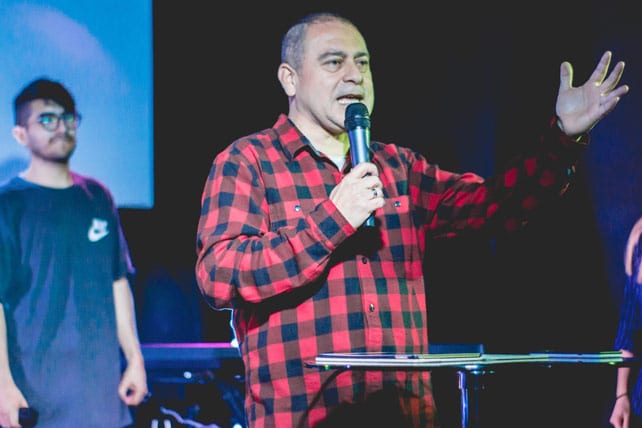 In a massive study, Pew Research Center analyzed the length and content of sermons posted on the websites of American churches from four Christian traditions. Using computational techniques and Google resources, researchers developed a database of almost 50,000 Sunday messages that were preached at 6,431 churches from April 7 to June 1, 2019, and then made available online. (Easter was on April 21.)
The trends uncovered in the study, titled "The Digital Pulpit," aren't representative of all U.S. Christian churches, Pew notes. For one thing, posting sermons on a website—or even having a church website—involves technical expertise, meaning that larger and urban congregations are likely overrepresented. Plus, Easter's occurrence during the study period likely affected some outcomes. Yet the results offer interesting glimpses into the length and content of sermons that parishioners actually heard from the pulpit.
Pastors Preach From 14 to 54 Minutes
Findings about sermon run-times reveal "striking differences" among the four Christian traditions Pew studied:
In Catholic churches, sermons (called "homilies") average 14 minutes.
In mainline Protestant churches, sermons average 25 minutes.
In evangelical Protestant churches, sermons average 39 minutes.
In historically black Protestant churches, sermons average 54 minutes.
Overall, the median length of the 49,719 sermons studied is 37 minutes, with a median word count of 5,500 words. When measured by word count alone, sermons at the black churches aren't necessarily longer; instead, the duration of the preaching stretches out due to stylistic features such as musical interludes and call-and-response interaction with congregants.
Mainstream media outlets zeroed in on the report's sermon-length numbers, with a Washington Post headline asking: "Does your pastor preach too long?" The article quotes New York City pastor and author Tim Keller, who opines: "I don't think most evangelical pastors are good enough for a 39-minute sermon. That needs to shorten." (As an aside, Keller says more people might now be listening to preaching online, podcast-style, rather than in pews. That's "disastrous," he notes, if it "undermines the times you're in Christian community.")
Another preacher who chimes in about the debate is the Rev. John Baldovin, a Jesuit priest near Boston who caps his messages at 10 minutes. "You can tell when people are ready for you to land a plane," he says. "There's nothing worse than listening to a plane come into the runway and take off again."
Word-Usage Patterns Also Vary by Faith Tradition 
After removing smaller common words (such as "the" and "their") and combining similar words (such as "biblical" and "Bible,"), researchers pinpointed the most-used terms among all studied sermons. These include "say," "come," "people," "know," "life," and "God." Though "Jesus" ranked 20th on the list, that name appears in almost all the sermons.
Again, Pew's analysis showcases differences among faith traditions, with certain words and phrases standing out as "disproportionately likely" to be mentioned in sermons.
At Catholic churches, distinctive phrases include "homily," "diocese," "Eucharist," and "Paschal."
At mainline Protestant churches, the most frequently heard distinctive phrase is "United Methodist," the largest denomination in that faith tradition. Other common terms deal with Bible stories ("disciple" and "look," for example).