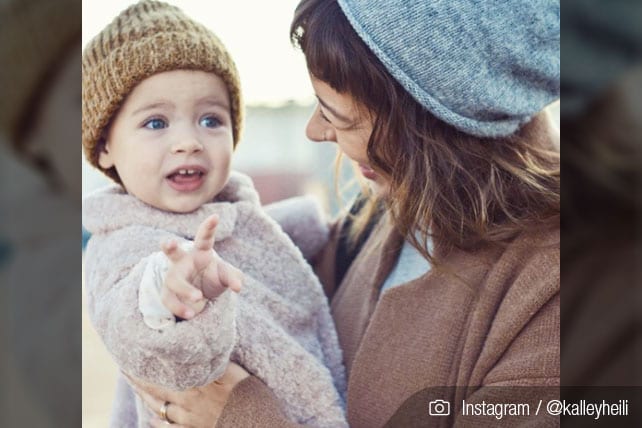 In the wake of the recent and tragic passing of Olive Alayne Heiligenthal, the two-year-old daughter of Bethel worship leader Kalley Heiligenthal, Christians worldwide have been praying that Jesus would resurrect the little girl. At the same time, the situation has raised concerns about how believers should pray for miracles and how church leaders should encourage people to do so. 
"I feel very uneasy about the #wakeupolive movement going around," wrote one Twitter user. "I'm unsure of whether it's a display of my lack of faith or if I'm right in feeling this way."
Should We Pray That God Would Resurrect Olive?
Olive Alayne Heiligenthal died on Saturday, December 14th, and the cause of her death remains unknown. A GoFundMe page set up to support the family says the little girl "unexpectedly stopped breathing in her sleep." As of this writing, about $44,000 has been raised toward the page's $100,000 goal.
Following Olive's death, Kalley has been posting on Instagram, appealing to Christians to join her in praying that God would resurrect her daughter. In her initial post, she wrote, "We are asking for bold, unified prayers from the global church to stand with us in belief that He will raise this little girl back to life. Her time here is not done, and it is our time to believe boldly, and with confidence wield what King Jesus paid for. It's time for her to come to life."
The worship leader has continued to post online, encouraging people's "faith-filled declarations" and expressing her confidence that Jesus can and will resurrect her daughter. In her latest post, Kalley said, "Day 5 is a really good day for resurrection. I've never been more grateful for Jesus. He is endlessly worthy of our love, trust, faith and risk."
Kalley and her husband, Andrew, have received a lot of support from the Bethel community and Christians throughout the world. A church in North Carolina wrote, "Personally do not know this family. But, we BELIEVE BOLDLY with them that She is WAKING up!"
One person commented on Kalley's latest post, saying, "We won't stop believing that she will be risen, we won't stop praising God! He is alive, He is worthy, He is near!!" Another said, "Every time you post, I rise up in joy and strength to war and contend and celebrate with you all. The army stands ready and at your word we all take our positions. Day 5 is a great day! I keep hearing her in my spirit. Seeing her! Praying! Believing!"
One person rather bluntly stated on Twitter, "If you have an issue with people praying for resurrection, you need to seriously evaluate why you have any faith in Jesus."
If you have an issue with people praying for resurrection, you need to seriously evaluate why you have any faith in Jesus.

Without resurrection, there is no Jesus as we know Him. #wakeupolive

— Richie Christie (@richiechristie1) December 16, 2019
Concerns About #wakeupOlive
Yet as the days have passed, people seem to feel increasingly free to express their discomfort with the #wakeupOlive movement.
Many are asking how many days the Heiligenthals will let pass before they accept that Olive will not return to life. There is also the question of whether continuing to pray that God would resurrect her is living in denial about her death and is refusing to accept that God allowed her to die. One person said, "Understanding and accepting that God's plan is different than ours is the hardest part."
In regards to the #WakeUpOlive conversation, the question is not "can God?" but "will God? Understanding and accepting that God's plan is different than ours is the hardest part.

— Chris Watson (@chris_watson1) December 19, 2019
Another asked, "Why would we pray for anyone to leave heaven? This is not good. Our days are ordained. Psalm 139:16."