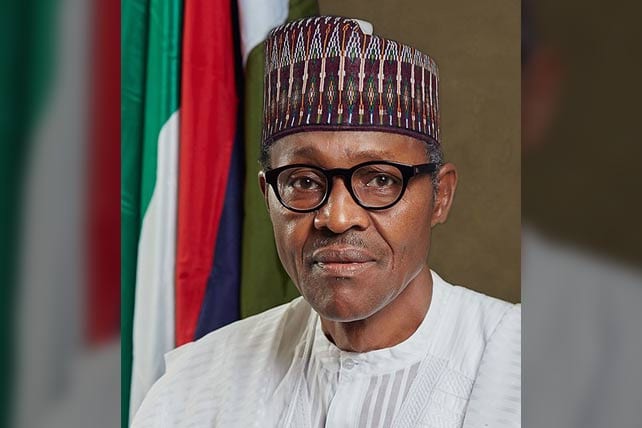 In an opinion piece published by Christianity Today, the president of Nigeria, Muhammadu Buhari, commended the faith and good works of Christian Pastor Lawan Andimi. He also urged Christians to consider the context within which these attacks and kidnappings of Christians in Nigeria are happening. Buhari states that terrorists are not just targeting Christians; in fact, he says that the vast majority of attacks are carried out against Muslims. This is a claim that is explicitly refuted by Christian leaders in Nigeria.
"It is the reality that some 90 percent of all Boko Haram's victims have been Muslims," Buhari writes. In fact, Buhari implies journalistic bias has occurred when media outlets ignore the deaths of Muslims but highlight the deaths of Christians. "Perhaps it makes for a better story," he writes. 
By means of evidence for his claims, Buhari points to "a copycat abduction" of the Chibok schoolgirls involving 100 Muslim schoolgirls, which included a single Christian classmate; shootings inside mosques; and "the murder of two prominent imams." He also says that the girls abducted in the Chibok school attacks, which occurred in 2014, were not all Christians; some were Muslims. 
Other Points of Interest in Buhari's Piece
Buhari emphasizes that Christianity in Nigeria is not, as some have claimed, "contracting under pressure." Rather, it is "expanding and numbers about 45 percent" of the Nigeria population. It is his belief that the terrorists are using religion to drive Christians and Muslims, who share common morals, apart in Nigeria. These common morals include "faith, family, forgiveness, fidelity, and friendship to each other." Buhari laments that some religious leaders are falling prey to the terrorists' tactics:
Yet sadly, there is a tiny, if vocal, minority of religious leaders—both Muslim and Christian—who appear more than prepared to take their bait and blame the opposite religious side. The terrorists today attempt to build invisible walls between us. They have failed in their territorial ambitions, so now instead they seek to divide our state of mind, by pulling us from one from another—to set one religion seemingly implacably against the other.
Buhari expands on the idea that Christians and Muslims, though distinct in their beliefs, have more in common than many realize. A key tenet of both religions, Buhari says, is the belief that faith and works must go hand-in-hand. He pointed to the example of Pastor Andimi, a man who "acted selflessly in so many regards" by "giving alms and prayers to both Christians and Muslims who suffered at the hands of terrorists." Buhari also commends Andimi for "rightly refusing to renounce his faith that was not for his captors to take, any more than his life." He concludes his opinion piece calling Andimi an "inspiration to all of us." 
Christian Leaders in Nigeria Have a Different Perspective on the Attacks
Buhari, who came to power in 2015, belongs to the Fulani Muslim people group. Some leaders claim that he is not doing enough to either prevent attacks on Christians or pursue justice when they do occur, thus implying that he is allowing his own personal biases and affiliations to impede his governing of the country. A long-standing point of contention has been what is perceived as a lack of action from Buhari's administration concerning negotiating the release of Leah Sharibu. 
Two weeks ago, leaders of the Christian Association of Nigeria (CAN) issued a statement that, according to the Daily Post, represents their "toughest statement" on the president's administration since Buhari came to power. Among the questions the Christian leaders raised, was this one, which explicitly contradicts Buhari's claim that the majority of people being attacked are Muslim:
Since the government and its apologists are claiming the killings have no religious undertones, why are the terrorists and herdsmen targeting the predominantly Christian communities and Christian leaders?
CAN President Rev. Samson Ayokunle went so far as to say that Christians in Nigeria are endangered citizens. The statement also dismissed Buhari's sorrowful comments about Pastor Andimi, saying they were tired of the president's statements that fail to lead to meaningful action. Among their suggestions for the government is to stop releasing "so-called repented terrorists since they are reportedly joining their colleagues in the forest to unleash terror on the land." 
After Buhari's piece was published in Christianity Today, CAN was quick to respond:
What is the source of the President's records? He should bring out his records with figures and the Christians will present theirs! Is he calculating the figures brandished by security chiefs as victims killed by Boko Haram; killed during operations? 
We are so sure that even if the President combines the number of Muslim victims plus the number of the terrorists killed by the army, it cannot be up to half the number of the Christian victims of the insurgents.
The sole purpose of Boko Haram is the killing of Christians and Islamisation of Nigeria.