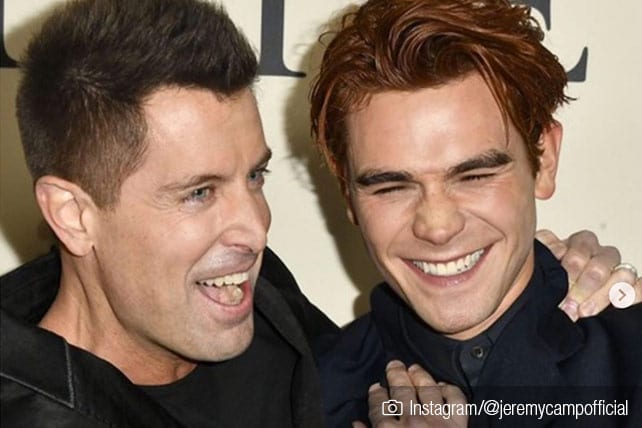 Grammy Award winner Jeremy Camp's Christian romantic drama biopic I Still Believe was released the same weekend most American's were ordered to stay at home because of the COVID-19 pandemic. Even still, I Still Believe managed to shine during its debut. It was the number one movie at the box office on the opening day of its release, Friday March 13. It beat out Disney's new animated film, Onward, and Vin Diesel's new superhero movie, Bloodshot, on Friday and recorded $12 million in sales in its first weekend.
Stream I Still Believe From Home
Due to the Coronavirus pandemic, I Still Believe is getting an early release to streaming platforms. Starting today (March 27th), you can rent the movie for $19.99 and watch it for 24-hours (standard online rental). It can be rented on most major streaming platforms including Apple TV, Google Play, and Amazon.
Critic Reviews
I Still Believe is a sweet film with an uplifting message that hope exists and love abounds. And with what's going on in the world, what's wrong with that? – Tania Lamb (Lola Lambchops)
With "I Still Believe," the Erwin brothers raise the bar well above most faith-based films, in more ways than one. – Brandy McDonnell (The Oklahoman)
Call it a faith-based tearjerker, and you won't be far off the mark. – Joe Leydon (Variety)
A sincere and tender love story with attractive stars and tuneful songs. – Nell Minow (Movie Mom)
This true romance packs plenty of spiritual punch, plus a radiant lead performance. – Christian Toto (HollywoodInTo.com)
The Erwins are careful to show that God is faithful even when He says "no." In a prosperity gospel culture, that's a theme worthy of any filmmaker. – Megan Basham (WORLD)
Thank You
Jeremy Camp took to Instagram to thank everyone for supporting the film: "Thanks to everyone who went out yesterday to support the film. I know times are crazy and uncertain right now, but we should never be controlled by fear. Stay healthy and remember God is in control! Love you guys!"
Earlier this week Jeremy and his wife Adie (formerly of the Christian rock band The Benjamin Gate) preformed a new song entitled Whatever May Come that was written to process what is happening in the world at this time during the COVID-19 pandemic. They remind us that God is there for every heartbreak, every confusion, every fear. He is faithful every time.
Whatever I face
Whatever the fear
whatever the cost
You always draw near
Whatever the pain
Whatever may come
Whatever may fall
Your love overcomes
I will call
I will call upon you
Whatever I face you are with me
I will fall I will fall on my knees
For every heartbreak you will hold me
Every wall will break
All the darkness shake
All the joy will be renewed
So every knee let's bow
And raise a victory shout
For the king will make things new
Every mountain moved
Every lie be loosed
For your banner we're lifting high

Free Sermon Kit Available
Use this free 2-week sermon kit to challenge your church body to dive into the deep question of "what happens when God doesn't answer my prayers?" The free kit covers practical ways to live in the waiting, and the power of faith in the middle of the unknown.
During this time while we are quarantined at home this is a great idea for a small group online study. You could also encourage your church family to rent the movie for a date night or family night. (For most families, $19.99 is actually cheaper than going to the movie theater to see it.)
No matter the fear, the doubt, the worry, or the anxiety I still believe in your faithfulness, in your truth, in your holy word.⁠ Even when I don't see, I still believe. – Jeremy Camp