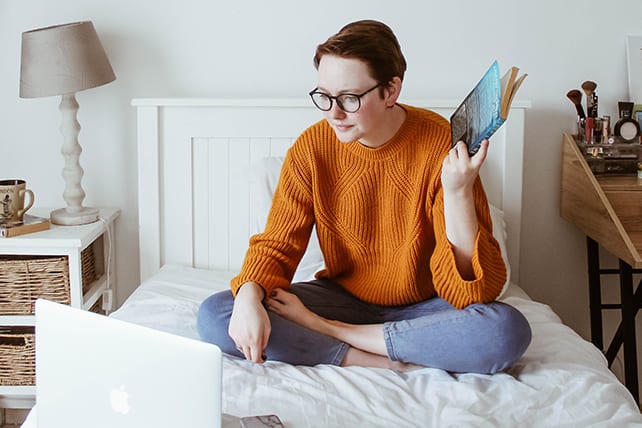 Amid the pandemic, people need each other more than ever before, yet they need to avoid each other more than ever. That's where online community comes in.
Christians believe faith is more powerful than fear. As the news media and government agencies continue to discuss the critically important topic of the spread and impact of the virus, it's easy for anyone to give into fear, especially when they are isolated from others.
Worship services are forced online as groups of 10 are being discouraged to gather. For smaller numbers, social distancing is encouraged where people should stay six feet away from each other. Whether by mandate or by choice, people are cautious about meeting with any size group. Isolation, though, tends to amplify fear. How can we promote community and social distancing at the same time? One answer is online community.
Online Community: Reframing Life and Ministry
The only thing missing from everyday life amid a pandemic is personal contact. The church may not be meeting within the four walls of the church building for an hour on Sunday, but the church can function as the Body of Christ despite the lack of conventional church services.
Paul instructed in 1 Corinthians 12 that every member of the Body is important and that every member has gifts. Rather than meeting in weekend services to check off the church box for the week, members can and should be challenged to embrace their deeper calling. Who can they serve? How can they encourage? How can the church be the church outside of the four walls of a Sunday service? We really should be asking these questions anyway.
When we think of small groups in particular, often we focus on practicing the "one anothers" of the Bible.
"Love one another" (John 13:34; John 15:12).
"Be devoted to one another in brotherly love" (Romans 12:10).
"Honor one another above yourselves" (Romans 12:10).
"Live in harmony with one another" (Romans 12:16).
"Stop passing judgment on one another" (Romans 14:13).
"Serve one another in love" (Galatians 5:13).
"Carry each other's burdens" (Galatians 6:2).
"Be kind and compassionate to one another, forgiving each other" (Ephesians 4:32).
"Build each other up" (1 Thessalonians 5:11).
"Encourage one another daily" (Hebrews 3:13).
"Spur one another on toward love and good deeds" (Hebrews 10:24).
"Pray for each other" (James 5:16).
There are 59 of these statements in all. (For a complete list, check out this post on smallgroupchurches.com
There are only a couple of these statements that should be avoided in a climate of social distancing:
"Wash one another's feet" (John 13:14) and
"Greet one another with a holy kiss" (1 Peter 5:14).
All of the other "one anothers" can be practiced among believers even in isolation, quarantine, and social distancing.