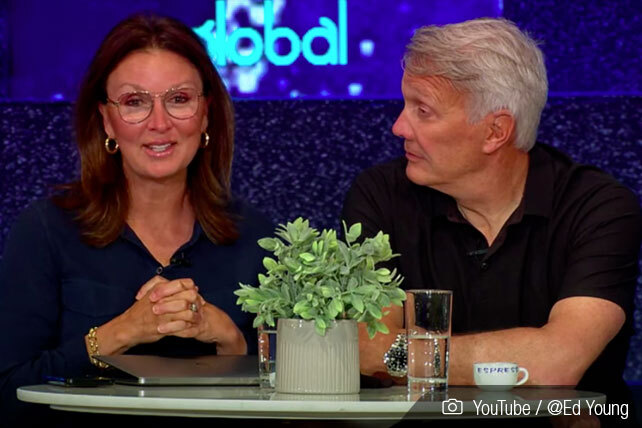 Pastors Ed and Lisa Young of Fellowship Church in Grapevine, Texas, have "reopened" their church while following the CDC's guidelines and the guidance provided by the state of Texas. The pastors and other Fellowship church leaders recently shared on a webinar the thorough and detailed precautions they took, how they communicated to their church members, and how their worship experiences actually went.
 "We took the step…once we were given the opportunity, and we just want to share today what that looked like," said Lisa. "At some point, we all have to be prepared. We're all going to have to start thinking strategically." 
Fellowship Church Comes Back to Church
Guidelines currently look different from state to state as far as when churches will have the option to meet again in person. But sooner or later, all congregations will have to figure out what gathering again looks like. Houses of worship in the state of Texas are at present deemed essential services and are allowed to meet, while being encouraged to follow social distancing and safety precautions.
Directing the Flow of Traffic
Fellowship Church leaders did everything they could to ensure that people would have no questions about what to do or where to go once they arrived for worship. Tianne Moone, Fellowship Church's Director of Spiritual Development/Assimilation, explained, "Every step of the way, we wanted them to feel confident about what they needed to do next."
The church provided face coverings to all their volunteers, who directed attendees from the moment church members arrived in the parking lot. Volunteers had visitors park in every other space and were prepared to stem the flow of people if too many started arriving at once.
When visitors entered the building, church volunteers knew exactly which sanctuary entrance to point them to so that people would be able to maintain a safe distance from one another. There were also clear pathways for people to take after they entered the sanctuary. Once in the worship center, hosts showed people where to sit. Families sat together, but in every other row, with three seats between each family unit. This way, there was six feet between each family.
"This went seamlessly," said Moone. There was no guessing where to go, no cross traffic, and no milling around. She said, "Our goal was that when somebody left their car seat, we did not want them to stop moving until they got to their worship center seat."
Fellowship Church leaders said that, as much as you can, it is important to think through ahead of time the various scenarios you could face during the service. What if a single mom comes with a baby in a stroller? Where are you going to put the stroller? What if someone gets up to go to the bathroom in the middle of the worship service? One precaution Fellowship took was they decided to allow half as many guests inside a restroom as the number of sinks in that restroom. Then they had volunteers stationed outside each one, controlling how many people entered.
When the service was over, people exited the same way they came in, with the worship hosts dismissing rows and alternating which side of the row people left on. Because people don't see or hear as well with masks on, it's important for volunteers to be assertive with their directions. It's also best for volunteers to keep their gestures below their shoulders so that they don't come across as though they are herding cattle.
Lisa emphasized that these strategies work in a church of any size, not just churches with large buildings and sanctuaries. Fellowship Church has locations that are smaller, she said, and these protocols worked there. Remember that people are already familiar with social distancing guidelines and are willing to follow them.