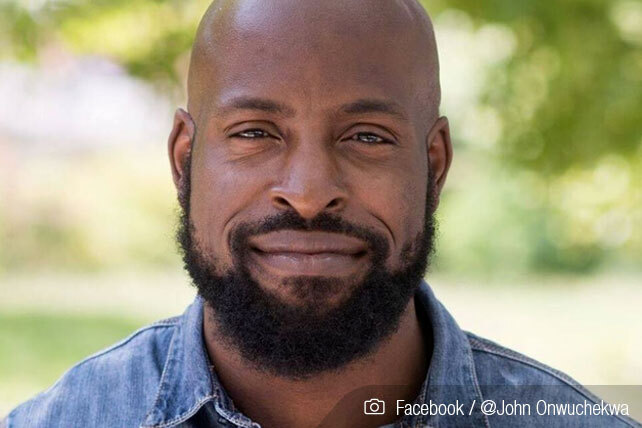 In an article published last week, Pastor John Onwuchekwa of Cornerstone Church in Atlanta announced his church would be leaving the Southern Baptist Convention (SBC). Onwuchekwa, who is Nigerian-American, gave four reasons why Cornerstone made that decision, reasons that largely focus on the belief the SBC as an institution is incapable of fighting racial inequality.
"I've realized the futility of some of my efforts in the denomination," said Onwuchekwa. "Not because the SBC isn't a place full of good-hearted people—there are plenty. I've come to the conclusion that the Southern Baptist Convention is the wrong vehicle to address these issues our world is so desperately trying to resolve."
John Onwuchekwa: The Silence Is Deafening
Pastor John Onwuchekwa compared the Southern Baptist Convention to a charter bus, saying, "In 2011, while pastoring in Atlanta, we got on the bus with much skepticism. Once we boarded the bus, we found out that there were a lot of dope people onboard who genuinely wanted to move this bus in a healthy direction."
The purpose of his post, said Onwuchekwa, was not to try to persuade anyone to leave the SBC. "I want to make it clear that the SBC was good to me personally," he said. "People were genuinely kind and respectful. Multiple people, on an individual and institutional level, offered their help." One of several positive examples the pastor mentioned was that the North American Mission Board (NAMB) helped Cornerstone get a loan for their building and also gave them a $175,000 grant for renovations.
But despite the many kind people in the denomination, many of whom also want to fight racial injustice, over the past nine years Onwuchekwa has concluded that if the SBC is a bus, then racial equality is an island—and you cannot drive a bus to an island. The pastor felt his explanation of why he was leaving the SBC needed to be public due to the public nature of his role within the denomination.
Onwuchekwa's first reason for leaving the SBC concerns how the denomination relates to its racist history. "The Southern Baptist convention was not merely a bystander of racism," said the pastor. "Rather, this denomination was a leader in the persecution and humiliation of black people." This history is something the SBC has indeed been reckoning with. In 2018, The Southern Baptist Theological Seminary (SBTS) released a 72-page report detailing the denomination's role in perpetuating slavery and racism. SBTS President Albert Mohler observed, "We have been guilty of a sinful absence of historical curiosity."
Pastor Onwuchekwa says his point of contention is not over the SBC's history as such, but over how the denomination currently addresses that history. He believes there is a "consistent pattern" of the SBC downplaying or ignoring its racial sins, and he listed several examples of this behavior. "Active harm requires active repair," said the pastor.

Four Reasons Why I left the Southern Baptist Convention:

"People often say things like, I imagine it was hard for you to leave. To be honest, it wasn't. The leaving is never hard. The staying is."https://t.co/OGP42XllSF

— John Onwuchekwa (@JawnO) July 9, 2020
Onwuchekwa expounded on this idea in his fourth reason for leaving, which is that the SBC's efforts to promote racial healing are superficial. When the SBTS released the aforementioned report, SBC leaders did not offer any attempt at righting those wrongs. That, said Onwuchekwa, "feels eerily reminiscent of when the US Government gambled away half of black wealth from the Freedman's bank on railroads and merely offered an apology to the effect of Sorry for YOUR LOSS, now let's move on."
Onwuchekwa believes that how the SBC talks about its past directly leads to its failure to address racism in the present, which is his second reason for leaving. "On the topic of racial oppression in America," he wrote, "the SBC is not teaching its members to deal effectively with these issues. Its silence is deafening to those of us who feel the effects of this oppression every day. And those people are in my neighborhood. They are in my church. They are my brothers and sisters. They are me."
The pastor's experience has been that the SBC does not see "striving for racial equality" as essential. "At best," he said, "it's seen as a passion project that one has the option to participate in. At worst, it's seen as a distraction from true gospel work." This was another idea Onwuchekwa built on later in his fourth point that the SBC's racial healing efforts fall short. It is common, he said, for him to hear people in the denomination interpret calls for racial equality as "critical race theory and cultural Marxism." 
The SBC is taking steps toward racial reconciliation, such as with its UNDIVIDED curriculum. However, said Onwuchekwa, while that curriculum is a positive step, "Efforts like this focus on relational obstacles to unity instead of systemic injustice and inequality." Unity for its own sake should not be the goal, but should instead be the pathway to racial equality. Said the pastor, "Where you have a diverse group of people sharing solidarity around a worthy concern, you'll end up getting both unity and equality. Where you merely aim for being undivided, you'll get neither."