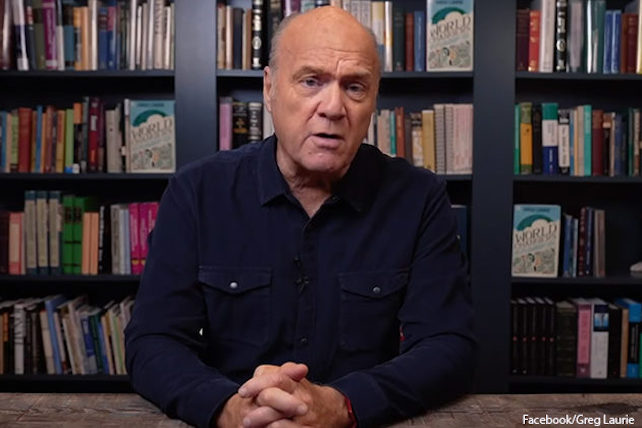 Riverside, California's Harvest Christian Fellowship Pastor, Greg Laurie tested positive for COVID-19 just a little over a week ago. In an update posted to Facebook on Friday, October 5, 2020, Laurie said he plans on preaching this coming Sunday, October 18th.
Pastor Laurie thanked people for the prayers and attributed his lack of symptoms to those prayers. He said, "My symptoms were never that bad. Thank God for that! I know it isn't that way for everyone, but it was for me and I attribute that to so many people praying." The pastor also said he was thankful for all the encouraging comments on his social media accounts.
Laurie attended the White House's Supreme Court nomination ceremony of Judge Amy Coney Barrett on September 26, 2020. That event reported at least 11 positive cases and has been called a "superspreader event" by White House coronavirus task force member Dr. Anthony Fauci. The nomination event has been named as the possible location where the President of the United States, Donald Trump, contracted the virus that sent him to Walter Reed Hospital for three days. On October 12, 2020, the Physician to the President, Dr. Sean P. Conley, released a statement saying President Trump has tested negative consecutive days for the COVID-19 virus, and he is not infectious to others.
On Friday, Laurie announced that he has completed his 10-day isolation period and is planning to be back in the pulpit this coming Sunday, October 18, 2020. Both Harvest Christian Fellowship's locations in California have been meeting outside and practicing social distancing. The Orange County location has created a safe space to worship by converting their parking garage into an area they now call their church home. The Riverside location holds two worship services under a large tent outside.
In the closing statement of the short video, the pastor asked everyone to please continue to pray for those who have been infected by the coronavirus "that they too would have a quick and complete recovery."