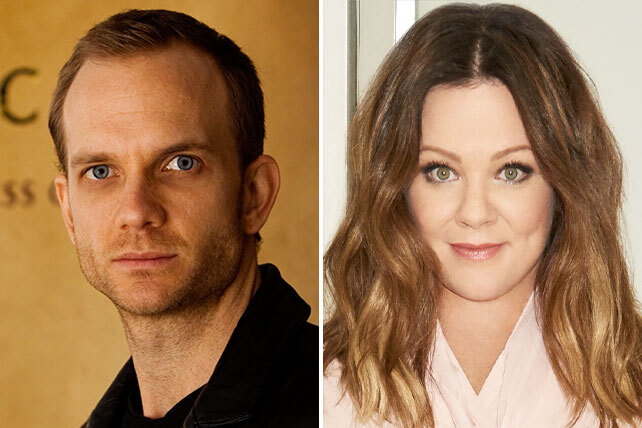 Melissa McCarthy has withdrawn her support from Christian anti-trafficking organization Exodus Cry after claims surfaced that the group is anti-abortion and anti-LGBTQ. Exodus Cry, however, says that the media is spreading misinformation. 
"There's no other way to say it: We blew it," actress and producer Melissa McCarthy said in an apology on Twitter. "We made a mistake and we backed a charity that, upon proper vetting, stands for everything that we do not. So I want to thank everyone on social media who said, 'What are you doing? Are you sure you want to back this?' Because the answer is, 'No, we do not.' We have pulled it….Thanks for the help—we really needed it." 
The mistake was believing a false media narrative, without giving @ExodusCry a chance to have their say. The organization has no political affiliation, their mandate is to end sex trafficking and the exploitation of women and under-age girls.

— Esther Danielle Dias (@estherdd77) November 15, 2020
Exodus Cry Targeted for Present, Past Actions
On Nov. 10, McCarthy launched "20 Days of Kindness," a partnership campaign with HBO Max designed to promote her new movie, "Superintelligence," which releases Thanksgiving Day. The campaign had featured 20 charities (one of which is Planned Parenthood) that would each receive $20,000, as well as any additional donations garnered as a result of the actress promoting them. On the Today Show, McCarthy said that AT&T donated an extra one million dollars to the first charity she highlighted, Girls Who Code.
Among the 20 charities was Exodus Cry, a faith-based organization "committed to abolishing sex trafficking and breaking the cycle of commercial sexual exploitation while assisting and empowering its victims." The group recently launched "Traffickinghub," a campaign to shut down PornHub, the largest pornography site on the internet. According to Exodus Cry, PornHub has been "repeatedly caught enabling, hosting, and profiting from videos of child rape, sex trafficking, and other forms of non-consensual content exploiting women and minors." 
While the present criticism of Exodus Cry rests on its perceived stance on LGBTQ issues and abortion, the organization has already been the subject of criticism simply for fighting sexual exploitation.
McCarthy pulled Exodus Cry the day after the Daily Beast published an article saying she was supporting "an anti-abortion group hell-bent on killing the sex industry." The Beast's article criticized Exodus Cry founder and CEO Benjamin Nolot for his connection with Mike Bickle's International House of Prayer (IHOP) and specifically mentioned comments Bickle has made that some people have taken to be homophobic and anti-Semitic. Some of McCarthy's social media followers also questioned why she was supporting a group that was pro-life and "homophobic." 
Why Exodus Cry Melissa and @HBO @hbomax ? Surely you didn't intend to help an anti-choice organization?

— Pamela LaPier (@LapierPamela) November 12, 2020
Just read that one of the organizations you're raising money for is Exodus Cry! I don't think you've done your research – pro-life, homophobic, etc. BIG PROBLEM! Not something I would have thought you would want to be associated with.

— Elise Burton (@elisecooks) November 12, 2020
On Twitter, Exodus Cry responded by posting a statement from its website and saying, "In the last couple days some misinformation has been circulated about Exodus Cry so this is a reminder about who we actually are and what we really stand for."
In the last couple days some misinformation has been circulated about Exodus Cry so this is a reminder about who we actually are and what we really stand for. Thanks for listening, sharing, and supporting us. We appreciate each and every one of you! 🙌🏻 https://t.co/tGoVGSIyyZ

— Exodus Cry (@ExodusCry) November 13, 2020
The statement, entitled "Myths vs. Truths about Exodus Cry," is dated Aug. 20, 2020, and includes Nolot's response to claims that he and his organization are anti-LBGTQ. One reason why some have accused Nolot of being homophobic, as well as anti-abortion, is because of several tweets he posted in 2013. In one, he called abortion a "modern-day holocaust," and in another, he said he opposed "homosexual marriage" on the grounds that it was against God's design [Note: This article includes language some may find offensive]. 
"Like much of our nation, a decade ago when the issue [of gay marriage] was being widely debated, I expressed in a single personal tweet that I thought government had a role to play in deciding who could and could not marry," said Nolot in his statement. "Today, like many, my views have evolved and I have taken time to better understand the LGBTQ experience and listen to their voices. In the past I did not adequately recognize the impact of anti-marriage legislation on sexual minorities and I deeply regret the pain and offense that has caused." He added, "I want to make clear that I fully embrace the LGBTQ community as a group that deserves all of the rights that protect their dignity, safety and equality."
Exodus Cry's statement also says that the group is "non-partisan" and that its goal "is to be a faith-based organization modeled on the character of Jesus." 
It did not matter, however, that Nolot posted the tweets in question years ago, that they were his personal comments, nor that he has since modified some of his views. The Beast published its article on Nov. 12 and McCarthy pulled Exodus Cry on Nov. 13. It is not clear whether or not the actress intends to replace Exodus Cry with another charity. Currently, her campaign's page shows 19 organizations with a blank spot where the twentieth would have been.