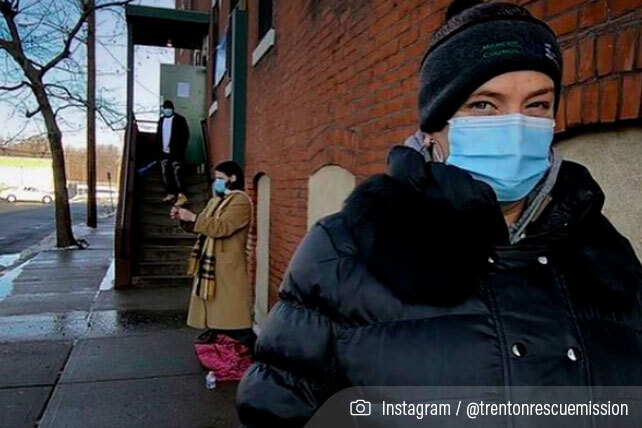 As many regions in the U.S. face dangerous, bitterly cold winter weather this weekend, numerous churches are assisting local homeless shelters by providing what is known as a "warming center." By doing so, they are likely saving people's lives. 
"I'm just very grateful, and I thank God that I made the decision to come here," a woman named Rachel told KSTP News. Rachel had been living in a tent in Washington County, Minnesota, for the past six months. Then, last weekend, a police officer helped her to find shelter at St. Andrew's Lutheran Church in Mahtomedi, Minn. St. Andrew's had not been using its gym because of COVID-19 and, with the drop in temperature, decided to turn the gym into a warming center, that is, a temporary emergency shelter.
Kris Mason, the program supervisor at the church's Community Resource Center, said, "We've got this big, beautiful building that's not being used right now, so it's just about getting people inside where they can be safe. That's why we're here, right? We're doing God's work."
A Warming Center Meets a Significant Need 
A winter storm that will sweep across the nation this weekend will result in hazardous conditions and record-breaking temperatures. The storm is projected to bring "significant" snow to places as far south as Houston, Texas, and Jackson, Miss. Regions of the country under various winter weather advisories and watches include the Mid-Atlantic, the Pacific Northwest, and the Midwest. 
Seattle, Wash., is forecast to get three to six inches of snow, even though the city's annual average snowfall is six inches. The Midwest is looking at extremely cold temperatures this weekend, with states like North Dakota and Minnesota forecast to have highs in the negative degrees. Many areas also face dangerous windchill conditions. 
Such weather is life-threatening for the homeless population. On Thursday evening, police in Tulsa, Okla., discovered a homeless man who had frozen to death in the city's downtown area. Adding to the tragedy is the fact that the man was less than a block away from the Salvation Army's Center of Hope, where he could have gotten assistance.  
"For an elder to die in a tent, on a sidewalk, in Tulsa, Okla., is a hard pill to swallow," said Rev. Steve Whittaker, who is with a local rescue mission. "It should give us a moment for pause, especially with what we are looking at over the next few days."
Many churches are taking the danger their neighbors are facing to heart. "On nights when it gets down to below freezing and we're concerned with our community members who are experiencing homelessness, we open our doors and let people come in and stay with us through the night," said Michael Premo. Premo is the director of engagement for the United Methodist Church and Community Development for All People in Columbus, Ohio. 
One unique aspect of the UM Church and Community Development for All People is that when volunteers open the doors to provide a warming center, they host an all-night prayer vigil. Said Premo, "We also have staff that their job is basically to engage with folks who are living on the street, to make sure that we are going to where we think they might be and letting them know that the prayer vigil is going to be open for that night."
Due to the extreme weather, we will be hosting an all night prayer vigil again tonight (Feb 12th) starting at 7pm at 946 Parsons Avenue. All are welcome, even if you're just there to stay warm. Masks will be worn and we'll practice social distancing. Please help spread the word.

— For All People (@4AllPeople4) February 12, 2021