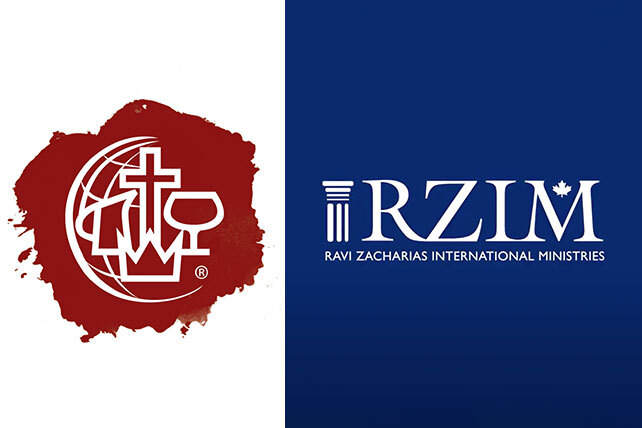 In the wake of the independent investigation detailing sexual abuse by Ravi Zacharias, more groups are cutting ties with the late apologist. After the devastating report was released last week, the British branch of Ravi Zacharias International Ministries (RZIM) immediately cut ties to the U.S.-based RZIM organization (which has suspended all fundraising activities). Now RZIM Canada has announced it will end operations, and the denomination to which Zacharias belonged has posthumously expelled him. 
RZIM Canada: 'The messenger' Harms the Message
In a February 18 statement, the RZIM Canada board of directors say that "after much prayerful consideration" it is "compelled to begin winding down" its operations. The organization, which calls financial support from donors "a sacred trust," also has inactivated its donation page "in the spirit of integrity" while its future is under review.
RZIM Canada, an independent organization, says apologetics-based evangelism is still necessary. But in light of findings that Zacharias engaged in sexual misconduct, it says people "are now at risk of rejecting the message on account of the messenger." The board adds it will share an update on its "plans and direction" by the end of March.
Denomination Expels Zacharias
In what's believed to be a first for the 134-year-old Christian and Missionary Alliance (CMA), the denomination has revoked Zacharias' 1974 ordination. Although the CMA has been criticized for its prior handling of an accusation against Zacharias, it rejects the notion that it failed to hold him accountable.
When Lori Anne Thompson alleged abuse by Zacharias in 2017, both the RZIM U.S. board and the CMA cleared the apologist of wrongdoing after conducting investigations. But CMA vice president Terry Smith now tells Christianity Today the denomination did only a preliminary inquiry in 2018 and, based on those findings, didn't proceed with a full investigation.
"We weren't declaring him innocent," Smith says of Zacharias. "We simply didn't have evidence to support the accusations—part of which may have been related to the [nondisclosure agreement]." If the information involving massage therapists had been available earlier, he notes, "then obviously we would have had corroborating evidence to believe the accusations."
Though Smith acknowledges the CMA bears "some level of responsibility for all of our official workers," he rejects the notion that it caused or enabled abuse by Zacharias. "I wouldn't say we didn't hold him accountable," Smith tells Christianity Today. "Part of sin is deceit. So is it possible for someone to cover up sin? Obviously it is. But I can tell you when we do discover it, and clearly discover it, we don't look to find a rug to sweep things under."
As a result of this scandal, the CMA says it will now license evangelists at the local level, not nationally. It also asked the Sensitive Issues Consultative Group to look into the denomination's internal cultural as well as its response to abuse allegations.
In related news, HarperCollins Christian Publishing (which includes Zondervan and Thomas Nelson) says it will no longer offer books and resources by Zacharias. Apologist Lee Strobel is revising The Case for Faith to remove an interview with Zacharias.