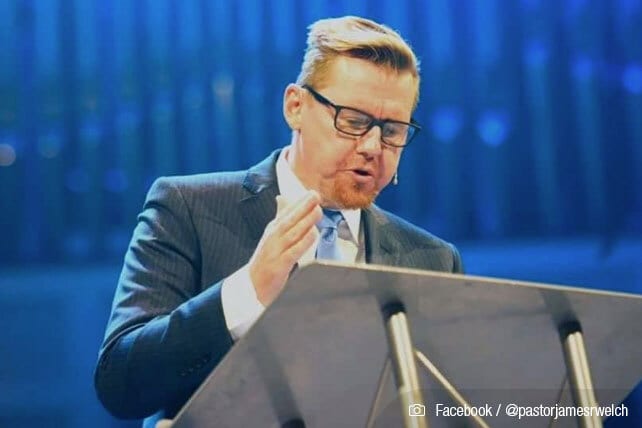 One hundred fifty official members have been expelled from a conflict-ridden congregation in Fort Lauderdale, Fla. Leaders of First Baptist Church (FBC), led by Pastor James Welch, recently terminated the membership of a "discontented" and "disaffected minority" who had rebelled against leaders.
The dissenters had formed an Advocacy Group and voted out the church's leadership last fall. But church leaders say those actions are invalid and warrant "biblical discipline." Attempts to solve the disagreement, including arbitration, have been unsuccessful.
James Welch and FBC—Behind the Dispute
Strife at the 113-year-old church began soon after Pastor James Welch took the helm two years ago and made staffing changes. Some church members became upset by what they describe as his heavy-handed leadership style and the creation of "a toxic environment and polarized atmosphere for both congregants and staff." Weekly attendance, they add, has plummeted during Welch's pastorate.
When Welch canceled FBC's longtime Christmas pageant, an event that drew thousands of attendees annually, local press began covering the internal drama. Church member Deanna Weilhouwer, who sold pageant tickets for 24 years, told the Sun Sentinel those sales funded about one-third of FBC's annual budget. "An astute businessperson, especially a pastor, does not go into a spending frenzy and make changes before they assess programs, the facilities, and get to know the people," she said last fall.
Welch, meanwhile, maintained that leaders decided to end the pageant in order to focus on other outreach efforts. Tension came to a head in November 2020, when the Advocacy Group called a meeting and voted to fire Welch, the board of trustees, and half of the deacons. But Welch, in a video email, informed congregants the meeting was "unofficial" and "none of the decisions they made at that meeting have standing in our church."
Arbitration Was Unsuccessful
FBC is a member of the Southern Baptist Convention, which grants autonomy to individual congregations. The church says its bylaws "contain no provisions for removing the pastor" via "a vote of no confidence from any portion of the congregation." Efforts to settle the conflict, including working with Peacemaker Ministries and the Institute for Christian Conciliation, were unsuccessful.
In its announcement about membership terminations, FBC indicates that its "patient efforts" to reach consensus were met with "repeated delays, constantly shifting positions…unreasonable demands…and demands for amnesty from church discipline" on the part of the Advocacy Group. Those dissenters, the church adds, can go through a restoration process, if desired, and reapply for membership after one year.
But according to expelled member Brian Keno, that's unlikely. He describes his fellow Advocacy Group members as "livid" about the purge. "Why should we submit to this?" he tells the Christian Post. "What did we do wrong?"
Keno, a prominent jeweler in Fort Lauderdale, was escorted off church premises last fall when he announced the meeting to vote on leadership. He says it's extremely upsetting to be "booted out of our church for doing nothing other than trying to be a representative of our body, a congregational-led church."
Church leaders, meanwhile, say, "We are moving forward from this controversy and focusing our attention and resources to be a movement of hope in our city and beyond."