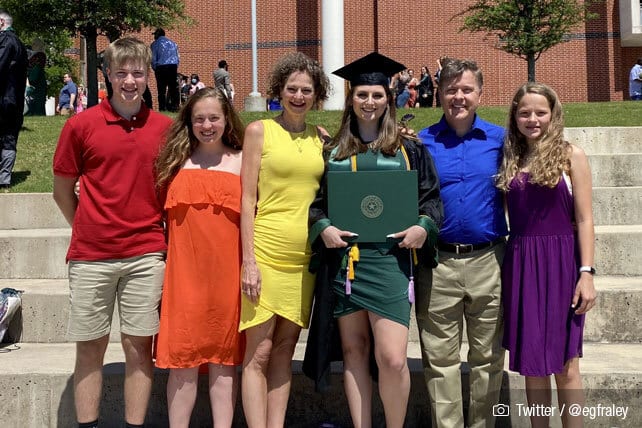 Baylor University's (BU) Board of Regents has passed a resolution saying that a "new, chartered student group" could be a way to provide effective support for LGBTQ students, who currently rely on the unchartered LGBTQ group, Gamma Alpha Upsilon (GAY). But even though the university also reaffirmed a traditional view of sexuality, some church leaders see BU's decision as a sign that it is surrendering to the culture.
"Baylor is committed to providing a loving and caring community for all students because it is part and parcel of the University's mission," said BU's Board of Regents in their "Resolution on a Caring Community," issued on May 14, 2021. "As a Board of Regents, we recognize that Baylor's LGBTQ students continue to seek care, connections, and community on our campus and a sense of belonging within the Baylor Family. As an important and faithful expression of our Christian mission, we desire to establish trust with our LGBTQ students so that, among other things, they might seek out the resources provided by Baylor." 
RELATED: Juli Slattery: This Is How the Church Can Begin the LGBTQ Conversation
Gamma Alpha Upsilon: 10 Unofficial Years
In its resolution, the Board of Regents affirmed the following core values: 
-The dignity and worth of all, regardless of sexual orientation or gender identity, as we strive to fulfill our Christian commitment of a caring community. 
-The biblical understanding that sexual relations of any kind outside of marriage between a man and a woman are not in keeping with the teaching of Scripture, as summarized in the University's Statement on Human Sexuality. 
-Our commitment to providing a welcoming, supportive educational environment based on civility and respect for all.
In a guide explaining why it passed the resolution (reasons include the vulnerable mental health of LGBTQ  students and the need to show them compassion), Baylor stated that its administrators "will start anew in working with students to explore establishing a chartered LGBTQ+ student group consistent with the core beliefs and values of the University and its Board and Administration." 
The fact that Baylor is now open to approving an official support group for LGBTQ students is significant. Gamma Alpha Upsilon has been seeking an official status at Baylor for the 10 years that the group has existed, reports the Waco Tribune-Herald. Baylor University president Linda Livingstone has indicated that the resolution will not impact the status of Gamma Alpha Upsilon, but that rather Baylor will form a new chartered group from GAY's students. 
The lack of a chartered group for LGTBQ students at Baylor was a point cited in a recent class-action lawsuit brought against 25 Christian universities by 33 current and former LGBTQ students of those universities. The suit claims that the institutions should be ineligible for federal funding because of policies that violate Title IX.
Veronica Bonifacio Penales, one of the plaintiffs in the suit, says she has been harassed at Baylor because of her queer identity and that the university has done nothing in response to that harassment. "For the past ten years, the LGBTQ+ students at Baylor have asked Baylor to approve the charter of their LGBTQ+ student club," states the suit. "Baylor has denied their request every time. Baylor's LGBTQ+ students gather unofficially for support through their club Gamma Alpha Epsilon [sic], but they do so as a second-class, unapproved organization."