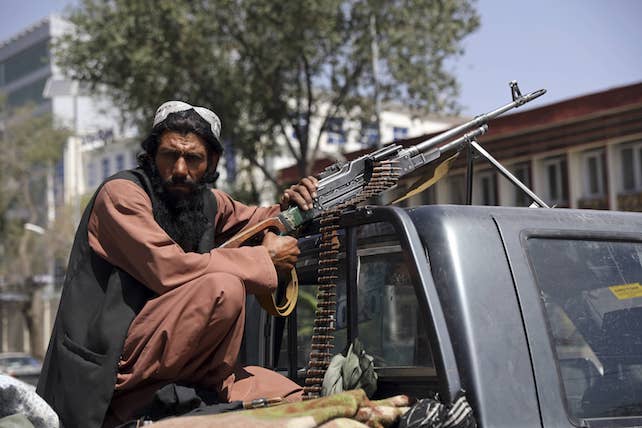 Although the Taliban insists it has changed, most people expect another oppressive rule in Afghanistan. That spells trouble, especially for women and religious minorities, including Afghan Christians.
After taking control of the war-torn country Sunday, the Taliban insisted it will honor human rights and freedoms, let females remain in school, and not retaliate against people who helped Americans. But based on early reports—and horrifying accounts from the terrorist organization's rule two decades ago—fear is rampant in Afghanistan.
What Life Is Like for Afghan Christians Under the Taliban
Since the country fell Sunday, no specific reports of faith-based violence have been confirmed. A viral video of men being harshly punished by the Taliban was related to theft, not to Christian persecution, as initially claimed. And an older prayer-chain request that resurfaced has been debunked; it asks for prayers for 229 Christian missionaries sentenced to death in Afghanistan.
Those accounts may not be credible, but some believers report receiving threatening calls that the Taliban are "coming for" them. Christian leaders speaking anonymously describe hunkering down at home and avoiding their phones.
"We're hearing from reliable sources that the Taliban demand people's phones, and if they find a downloaded Bible on your device, they will kill you immediately," says Rex Rogers, president of media ministry SAT-7. "It's incredibly dangerous right now for Afghans to have anything Christian on their phones. The Taliban have spies and informants everywhere."
A Christian leader in Afghanistan tells International Christian Concern (ICC) that persecution is expected to pick up. "It will be done Mafia-style," he says. "The Taliban will never take responsibility for the killings." The leader also describes mandatory five-times-a-day prayers in mosques, as well as threats to children, who will be "brainwashed."
Speaking to CBN, a Christian in Afghanistan admits, "Right now we fear elimination." During the Taliban's reign 20 years ago, he says, few believers lived in the country. But now Christians number in the thousands and "live all over Afghanistan." The man, who didn't give his name, describes losing contact with some Christian acquaintances during the recent upheaval. He also tells of Taliban fighters visiting houses to force young girls into sexual slavery.
A Closer Look at Afghan Christians
Estimates of the number of Afghan Christians range from 2,000 to 8,000. Most are converts from Islam, and the punishment for such "apostasy" is death.