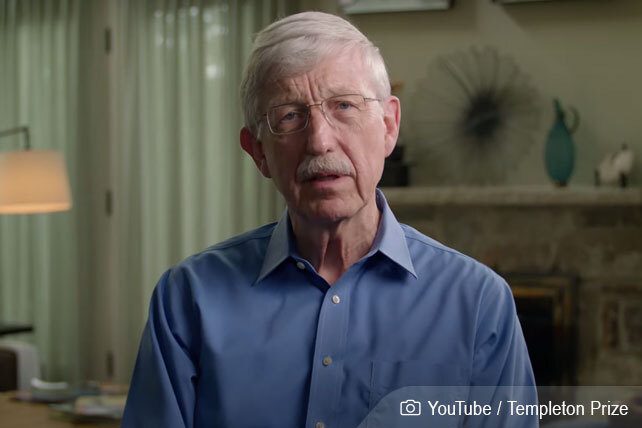 On Tuesday, Francis Collins announced that he is stepping down as director of the National Institutes of Health (NIH) by the end of the year. 
Collins served as NIH director for over 12 years across three presidential administrations. He is the longest-serving NIH director and the only director to have served under more than one president. 
In the announcement, Collins said, "It has been an incredible privilege to lead this great agency for more than a decade," going on to say, "I fundamentally believe, however, that no single person should serve in the position too long, and that it's time to bring in a new scientist to lead the NIH into the future. I'm most grateful and proud of the NIH staff and the scientific community, whose extraordinary commitment to lifesaving research delivers hope to the American people and the world every day."
RELATED: Francis Collins 'A Bit' Frustrated With Evangelicals Amid COVID-19 Vaccine Push
Collins is an evangelical Christian, and he was a recent guest on the Ed Stetzer ChurchLeaders Podcast. In his interview with Stetzer, Collins encouraged pastors to "try to use your credibility with your flock to put forward the public health measures that we know work—and that includes, if you're not already vaccinated, do so."
Collins expressed his disappointment that a large number of Christians have been resistant to the COVID-19 vaccine. "This is an answer to prayer, and it seems to me it ought to be embraced by believers. And yet there's still a great deal of resistance, an unfortunate mixing of scientific information with conspiracies and sometimes politics, and it's not a good mix," Collins said. 
When asked about churches who have resumed in-person services, Collins urged pastors to embrace recommended health safety measures, including vaccinations, wearing masks, and practicing personal distancing. 
Collins said, "You don't get to the end of a pandemic when you have a significant number of people who are still able to catch it, spread it, and incubate new mutations. If we could somehow figure out how to get the message across, and that includes a lot of people in churches who are still hesitant about taking these actions, then we might be able to send this thing packing." 
RELATED: 'There Is No Credible Religious Argument' Against COVID-19 Vaccines, Says Pastor Robert Jeffress
In response to the genuine concerns many evangelicals continue to have about the vaccine, Collins expressed the need to take those concerns seriously. "I'm increasingly needing to remember it's better to listen than to lecture. So to provide an opportunity for people who are troubled about the safety or the efficacy of vaccines to express their concerns—find out what that's based on," Collins said. "Because there's a lot of things on that list, almost all of which one can actually deal with and provide evidence that the information they may have heard is simply not based on fact."
"And let's remind ourselves as evangelical Christians, we're about truth. We're not about distortions. We're not about conspiracies. We're not about lies. The truth will set us free, and lies will imprison us," Collins concluded.  
Watch Dr. Collins' full interview with Ed Stetzer below:
Listen and subscribe to the Ed Stetzer ChurchLeaders Podcast on Apple Podcasts here.