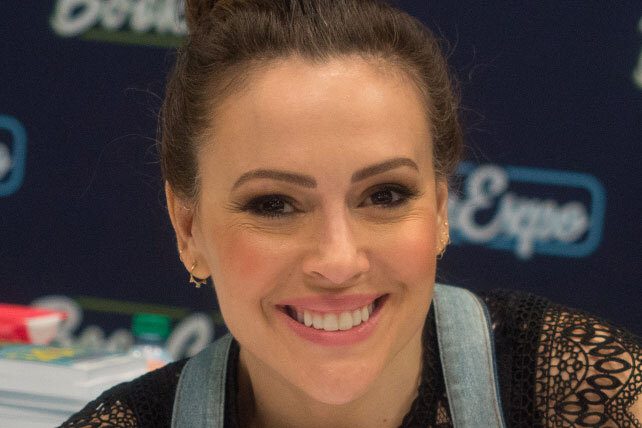 Actress and pro-choice advocate Alyssa Milano was recently a guest on People's "Me Becoming Mom" podcast with Zoë Ruderman, where she shared about her experiences with abortion, miscarriages, pregnancy and motherhood.
During the interview, Milano said that, at one time, she felt her miscarriages were "punishment" for the abortions she had when she was in her 20s. 
Ruderman began the interview by asking whether Milano always wanted to be a mother, to which Milano replied in the affirmative. However, Milano expressed that she wanted to wait to have a baby until she was in a relationship with the right man. After she married her current husband in 2009, Milano felt that the time had come.
"We started trying pretty immediately, because I got married when I was 36," Milano said. "I got pregnant right away, and then we miscarried." 
In response, Ruderman asked, "What was that experience like?"
"I mean, I don't think I was prepared for it, but the way it was explained to me was that if there is something that your body cannot produce or is lacking in order to have this particular baby that the pregnancy will, you know, take care of itself," Milano said, concluding that "it wasn't the right time."
RELATED: Carrie Underwood Shares About 3 Miscarriages: God 'heard me'
Though she expressed disappointment with her miscarriages, Milano described them with a somewhat clinical perspective. "I also miscarried before my daughter, so at that point I was kind of just aware that this is maybe how my body does it," Milano said. 
Ruderman then asked how long after her first miscarriage it took before Milano wanted to try to get pregnant again. 
"I was ready to try again as soon as they gave me the okay. It just felt like it was a bummer. I mean, I know that a lot of women take miscarriages very hard. But for me, it was part of the process, I guess. It was part of the process," Milano said. "And both miscarriages — I think I was maybe seven or eight weeks pregnant — so, you know, if it wasn't viable, my body did what it was supposed to do. And so I still look at it like that."
RELATED: 5 Heartfelt Ways to Minister After a Miscarriage
"That seems like a very healthy way of looking at it," Ruderman replied.