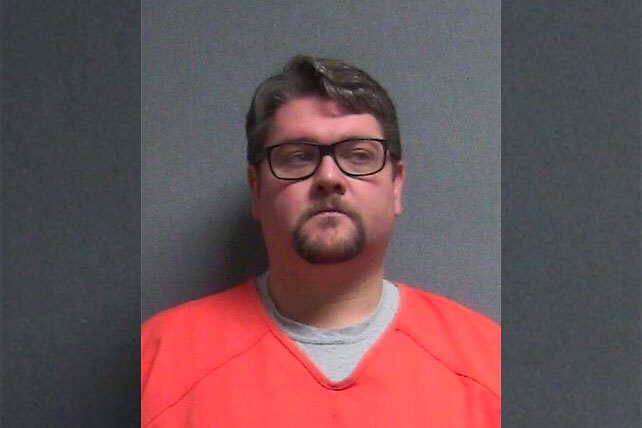 Catholic priest Robert McWilliams, 41, of Strongsville, Ohio, was sentenced to life in prison on Tuesday, Nov. 9, for crimes that include possessing over 128,000 images of child pornography (including pictures of infants and toddlers), extorting minors, and paying at least two teenage boys for sex.
"He's truly evil incarnate," said the mother of three boys whom McWilliams victimized, speaking in court. "Father Bobby hunted and attacked my children." She also called McWilliams "sadistic" and "diabolical." 
"This defendant violated and exploited children in nearly every manner imaginable," said Acting U.S. Attorney Bridget M. Brennan in a press release from the Justice Department. She continued:
Using his role in the Church, Mr. McWilliams violated the sacrament of confession to identify potential victims, and offered religious counseling to victims he extorted under alter egos he intentionally created to conceal his own identity.  He also used social media to target and entice young children into the exploitive world of juvenile sex trafficking, all after having already amassed a large collection of violent child pornography.  We commend the victims and their families for the courage they have shown.  We are also thankful to Homeland Security Investigations, the Geauga County Prosecutor's Office, and the Internet Crimes Against Children Task Force for their work on this case and all cases involving perpetrators who target our children.
Robert McWilliams: 'This Is Me,' Not the Church
Robert McWilliams was a seminarian at St. Helen's Catholic Church in Newberry Township, Ohio. After being ordained as a priest in 2017, he served at St. Joseph's Catholic Church in Strongsville, Ohio. 
The Justice Department says that court documents show McWilliams began to "amass a significant collection of child pornography" at the beginning of 2019. The priest used information that children told him during confession to blackmail them into sending him sexually explicit images. 
"When some victims refused to send additional images," said the Justice Department, "McWilliams followed through on his threats and sent sexually explicit photographs to the victims' mothers." The priest created fake online profiles to entice minors to send him sexual images and videos and also used the app Grindr in order to meet minors for sex, which he paid for with money and alcohol. 
The mother who called McWilliams "evil incarnate" said that the priest had befriended and manipulated her entire family. He blackmailed one of her sons into sending photos over text message, said the mother, and had molested one of her sons at church and at her home while the family was watching football. One of her children became suicidal.
Officials started investigating McWilliams in October 2019 after two families reported he had extorted their sons for explicit photos. McWilliams was arrested and placed in federal custody after authorities searched his home on Dec. 4, 2019, and found hundreds of images of child pornography. The Catholic Diocese of Cleveland subsequently placed him on leave.