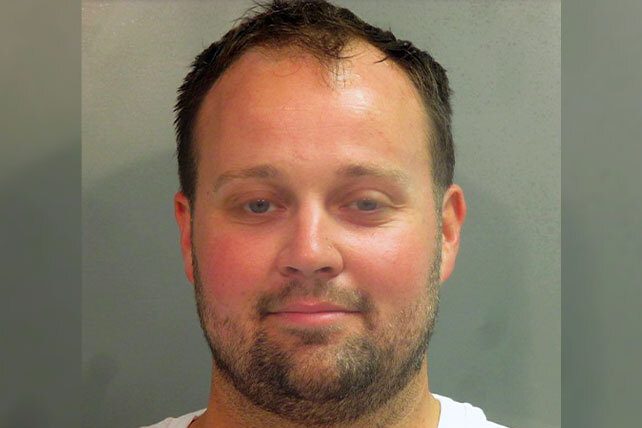 UPDATED Dec. 9, 2021: Josh Duggar, 33, has been found guilty on one count of receiving child pornography and one count of possessing child pornography. Duggar was taken into custody Thursday, Dec. 9, in Fayetteville, Ark., after the verdict was announced, reports the The Associated Press.
Judge Timothy Brooks said Duggar's sentencing would take place in four months. Duggar faces up to 40 years in prison and $250,000 in fines. During the six-day trial, Duggar family friend Bobye Holt testified that Josh had admitted to her he had molested four young girls. News station KNWA reports that closing arguments for the trial took place Wednesday and that the jury reached a verdict Thursday after deliberating for seven hours.
Josh Duggar and his family formerly starred on TLC's "19 Kids & Counting," which was discontinued in 2015. Josh's father, Jim Bob, is currently running for office in the state of Arkansas.
---
ChurchLeaders original article written on Dec. 1, 2021, below.

Editor's note: This article about Josh Duggar contains accounts of sexual violence that some may find disturbing.
---
The judge presiding over the child pornography trial of Josh Duggar, which began in Fayetteville, Ark., on Tuesday, Nov. 30, has decided to allow testimony that Duggar molested four girls when he was a teenager.
At an evidentiary hearing that took place Monday, Nov. 29, Josh Duggar's father, Jim Bob Duggar, and family friend Bobye Holt gave testimony that in 2002, 2003, and 2005 Josh had confessed to inappropriately touching young girls. 
The 2003 confession took place at a meeting with Josh, Jim Bob, Jim Bob's wife Michelle, Bobye, and Bobye's husband Jim. Bobye Holt testified that at that time, Josh confessed to molesting four girls, including one during "Bible time." Holt said that later in 2005 Josh described that encounter to her again, but in more graphic detail.
While Bobye Holt and Jim Bob Duggar disagreed on the specifics of what Josh did, they did not disagree that he had confessed to molestation.