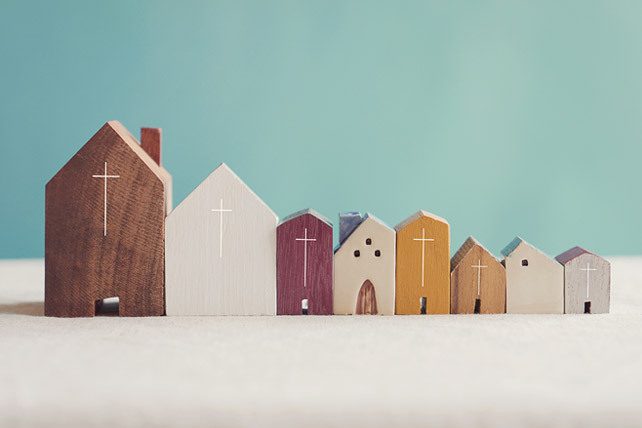 Association of Related Churches (ARC) is celebrating the milestone of passing 1,000 churches launched since the organization began more than twenty years ago. ARC began the year with 994 churches, and, as of January 23, currently sits at 1,010. 
Founded in 2000 by a group of pastors led by Greg Surratt of Seacoast Church in Mount Pleasant, South Carolina and Billy Hornsby of Bethany World Prayer Center in Baton Rouge, Louisiana, ARC exists to "see a thriving church in every community, reaching people with the message of Jesus."
Dino Rizzo, one of the founders of ARC and now Executive Director, said in a press release, "We are so honored that we get to be a small part in helping people plant churches, so they can lift up Jesus and populate heaven! Our heart is to see families restored and communities transformed with the life-changing message of Jesus. What a joy to see how far we've come since the initial dream." 
RELATED: Ed Stetzer: 5 Future Trends of Church Planting
Built on relationships, ARC established a model where the network would support new churches that would in turn support other new churches. In 2001, ARC planted Church of the Highlands in Birmingham, Alabama and New Life Church in Conway, Arkansas, providing each church plant with $25,000, along with additional monthly support for their first year. As the church plants became financially independent, they were called upon to do the same for other churches. 
Today, ARC provides church planters with training and mentoring as they build their launch plan, recruit a team, and raise funding. ARC then matches dollar-for-dollar the first $50,000 raised by the church to help them launch strong. Church planters are then asked to reinvest those funds back into other new church plants through the network, aiming to multiply healthy churches in every community. 
It is a model that has proven successful, literally a thousand times over. 
"Celebrating with my friends at ARC for 1,000 churches! We need biblically serious, spiritually vibrant, and unapologetically evangelistic churches planted everywhere and now," said Matt Chandler, pastor of the Village Church in Flower Mound, TX and president of the Acts 29 church planting network. "ARC and other emerging networks are being used powerfully in our day."
Assemblies of God General Superintendent Doug Clay said, "Congratulations ARC on assisting 1,000 church plants…what a great win for the Kingdom!"
Editor-in-Chief of Outreach Magazine Ed Stetzer said, "ARC has quickly become a leading force for church planting and one of the key church planting networks in North America. In two decades, they have become larger than many denominations, yet maintain a focus on church planting that means their growth (and multiplication) will continue."
RELATED: Communities of Color Are the Focus of New Church Planting Network