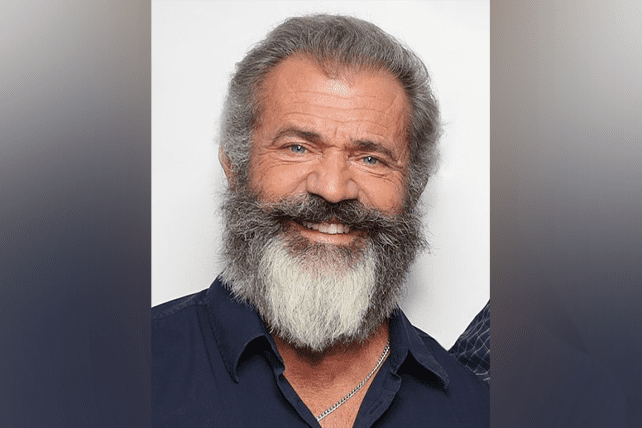 Mel Gibson, an actor and director who's faced numerous personal controversies, says the scandal-ridden Catholic Church must regain "equilibrium." Speaking with Extra, the Oscar-winner says, "It's lamentable all the stuff that's gone on. Like any institution, [the Church] is capable of being corrupt."
Gibson adds, "I don't think it's the institution that's at fault. I think it's a lot of people they get in it." Because the Catholic Church "is having a bit of a rugged time right now," he says, "I think there's going to need to be a housecleaning."
This week, the Vatican defended Pope Benedict XVI's handling of sexual abuse cases, saying he defrocked almost 400 priests and met with abuse victims.
Mel Gibson: Catholic Church Should Go 'Back to Basics'
Gibson, raised as a traditionalist Catholic, says "nothing [was] wrong" with the Catholic Church before the changes of Vatican II. "It didn't need to be fixed," he says. Now Gibson wonders "who's hiring" bishops and popes, adding, "I don't think it's Jesus." Traditionalism, or Sedevacantism, equates modernism in the Catholic Church as heresy.
In Malibu, California, Gibson founded The Church of the Holy Family, which isn't affiliated with the Roman Catholic diocese. The actor stars with fellow Catholic Mark Wahlberg in the upcoming film "Father Stu," about boxer-turned-priest Stuart Long. Sony plans to release the movie in theaters on April 15, Good Friday.
For years, Gibson has faced allegations of anti-Semitism, racism, misogyny, and homophobia. Although his 2004 film "The Passion of the Christ" was panned by many critics for its depiction of Jews, it made more than $600 million at the box office. A sequel is reportedly in the works.
How Has Mel Gibson Survived Cancel Culture?
With Gibson's name attached to several upcoming projects, some people wonder why he's still working in Hollywood. Last month, actor Joshua Malina railed against Gibson's alleged anti-Semitism in an Atlantic article. Malina accuses production studios of "wearing moral blinders" and prioritizing dollars over Gibson's history of hate speech. Referring to an uptick in hate crimes against Jews, Malina writes, "Is this really the time to glorify a man like Mel Gibson?"
A 2020 Variety article posits several explanations for Gibson's resilience in the entertainment industry. They range from white male privilege and the public's short memory to Gibson's "deep bench of Hollywood supporters" and his likeability on set.
Gibson's comeback isn't necessarily surprising, according to Hollywood PR expert Howard Bragman. "I never write off somebody who's a star," he says. "I always think they're capable again of reaching greatness." Any future questionable incidents may change that, Bragman notes. But so far "the people that are Mel Gibson fans tend to be the people who might actually rebel against political correctness."
Reputation also plays a key role, says Bragman. Because Gibson has always been considered "a bad boy," people become "numb" to reports of misbehavior. "Some people can get away with things, and some people can't," Bragman says. In Hollywood "two people may do the exact same thing, and one may lose their career and one may…be just fine."