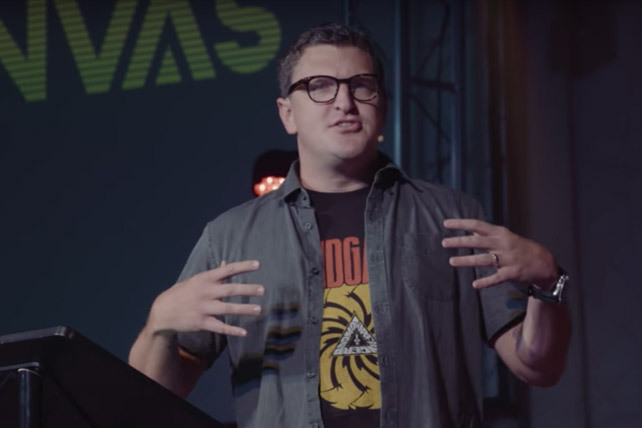 Mike Cosper, host and producer of the podcast series, "The Rise and Fall of Mars Hill," says that neither the popularity nor the criticism the series garnered as its audience grew impacted the way he decided to tell the story of Mars Hill Church.
"The question I kept asking myself or the challenge I kept giving myself to shape the content along the way," said Cosper, "was to keep coming back to: This is the story of the people at Mars Hill….Is this putting them forward in the clearest manner?"
Mike Cosper joined Ed Stetzer and Daniel Yang on the Stetzer ChurchLeaders Podcast in January to share what it was like for him to create "The Rise and Fall of Mars Hill" and what church leaders can learn from the series. You can listen to that interiew at the link below.
Mike Cosper: What 'The Rise and Fall of Mars Hill' Means for Church Leaders
Mike Cosper on Creating 'The Rise and Fall of Mars Hill'
"The Rise and Fall of Mars Hill" explores the growth and influence of Mars Hill Church, founded by Mark Driscoll in Seattle in 1996, and its ultimate demise in 2014. The series was so widely listened to at one point that it was ranked as the fourth most listened to podcast in the U.S. on Apple Podcasts. 
The first episode of the series was released in June 2021 and the final episode was released in December of that year. Cosper says the series still has forthcoming content, including bonus episodes on institutions and the spiritual development of leaders, as well as some roundtable discussions. 
During the interview, Cosper responded to several critiques people have leveled at him and explained what guided him as he created the series. Criticisms include that Cosper attacked complementarianism, was biased against Reformed theology, promoted "failure porn," and fell into some of the same traps the series highlights.
"At the end of the day, I just wanted to tell the story honestly," said Cosper, noting that the criticism he and his team got "really didn't change what we wanted to cover. That's the honest truth because we knew where we were headed in terms of the story."
Still, Cosper acknowledged, "I definitely went into it with some anxieties about the failure porn thing…maybe in a story like this, it's just not avoidable that some of that happens." At the same time, it would have been impossible to tell the story of Mars Hill faithfully without exploring the community's brokenness. "The fact that God works in these kinds of broken spaces," said Cosper, "if you're not willing to tell that part of the story, you're just lying."
When asked how he would respond to critics who say that he portrayed Reformed theology and complementarianism as inherently flawed, Cosper said, "It's a totally fair question." He explained that he is not at all anti-complementarian: "I know of too many examples of churches that are complementary and where there are healthy communities where there are women who are leading in ways that I think would [describe themselves as] flourishing and…experiencing good healthy community and good healthy leadership."