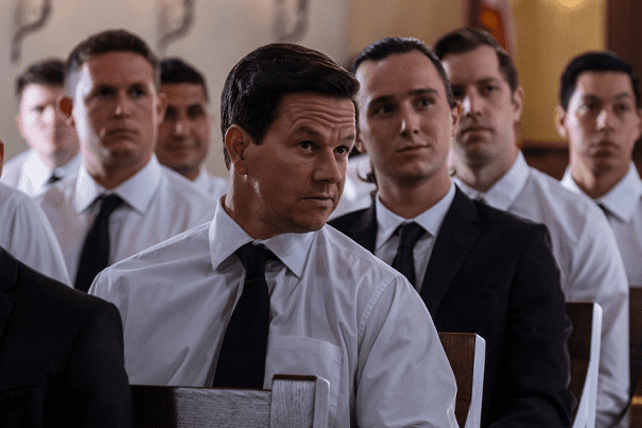 In an interview with Insider, actor and entrepreneur Mark Wahlberg expressed that it has been difficult to find a church he can attend without being subject to movie pitches from other parishioners.
"I mean, I would literally move around from church to church because I would get pitched a lot," Wahlberg, who is Catholic, said. "Yeah. I'm not at church looking to find material. I'm trying to find some peace and quiet to be able to worship."
Ironically, it was a priest who pitched Wahlberg the idea for his latest film, "Father Stu," a biopic about a boxer turned priest named Stuart Long. Wahlberg compared the circumstances of the pitch to a "bad joke," according to RNS, as he was out to dinner with "two priests and a bottle of wine."
Wahlberg, who is more accustomed to priests approaching him to ask for donations to food drives or other church-related needs, said that it took the priest telling him the story twice before he caught a vision for it.
RELATED: Catholic Actors Mark Wahlberg and Mel Gibson To Tell Story of Boxer Turned Priest
Stuart Long was an amateur boxer who experienced some success in Montana before suffering a career ending injury. He then moved to Los Angeles in an attempt to break into the film industry. After a run in with the law and a motorcycle accident that could have been fatal, Long turned to faith and decided to become a priest. 
During Long's ordination process, however, he was diagnosed with the rare autoimmune disease called inclusion body myositis, a condition that took his life at the age of 50 in 2014. He had served as a priest for seven years. 
After experiencing little success in wooing investors, Wahlberg financed "Father Stu" himself, saying that he was inspired by Mel Gibson to do so. Gibson famously self-funded his 2004 film "The Passion of the Christ" and costarred alongside Wahlberg in "Father Stu." 
"I'm always willing to bet on myself," Wahlberg said. 
RELATED: Ash Wednesday Sparks Reflections on God's Love, Humor, Prayers for Ukraine
In fact, Wahlberg has founded his own production company with the vision to create more faith-based films and shows.