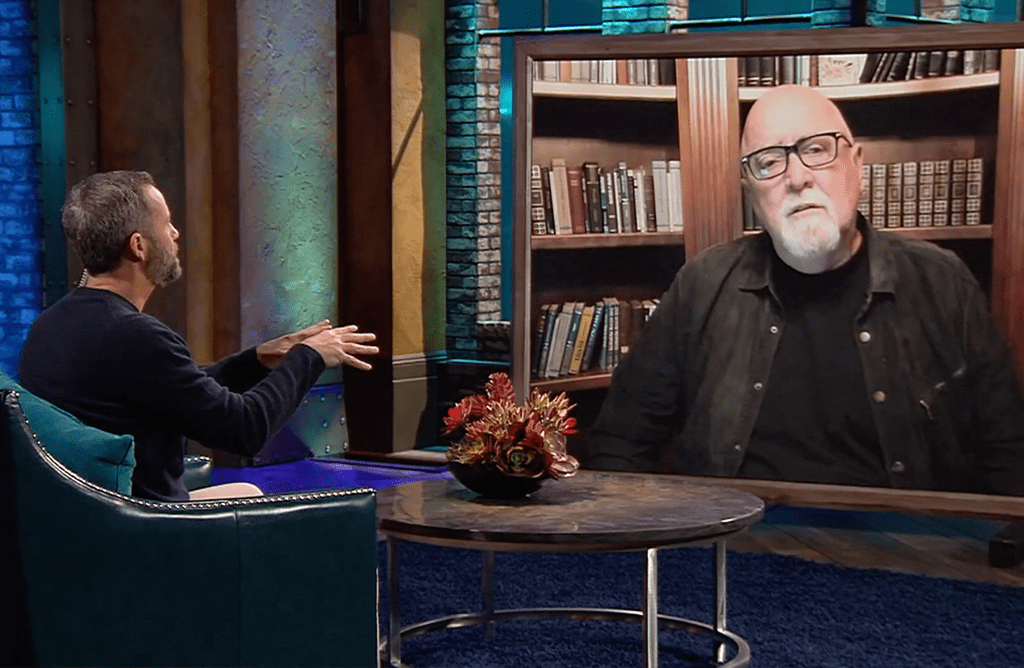 This week, James MacDonald appeared on an episode of TBN's "Takeaways with Kirk Cameron" to discuss the problem of biblical illiteracy. 
"For 30 years, Doctor James MacDonald served as founding and senior pastor of Harvest Bible Chapel in Rolling Meadows, Illinois, and for more than 20 years, he was the Bible teacher of the broadcast ministry 'Walk in the Word,'" Cameron said to introduce MacDonald. "He's a prolific author of more than 15 books, and he joins us today to talk about the crisis of biblical illiteracy." 
MacDonald was fired by Harvest Bible Chapel in 2019 amid ongoing controversy surrounding an allegedly abusive leadership style, as well as financial improprieties. 
In 2019, MacDonald was also accused of attempting to put a hit out on the life of Chicago radio host Mancow Muller.
Muller had previously spoken out against MacDonald for creating "a culture of authoritarianism, secrecy, intimidation, outlandish fundraising expectations, poor financial controls, and debt" at Harvest Bible Chapel. Muller also exposed an audio recording wherein MacDonald can be heard talking about planting child porn on the computer of a Christianity Today editor as retaliation for negatively reporting about him.
MacDonald subsequently sued Muller and the parent company of his radio station for defamation. Though parts of that lawsuit have been dismissed, the legal dispute is ongoing.
The former pastor has been known for his vitriolic and often expletive laced attacks on public enemies, which include his former Harvest Bible Chapel elders and Julie Roys, an investigative reporter who broke much of the news regarding his improprieties. 
RELATED: James MacDonald Unleashes Vitriol Against Journalist, Calling Her a Liar, Sl** and Apostate
MacDonald has continued to publicly criticize his former elders as recently as Thursday (May 19), when he tweeted about his ongoing legal disputes with Harvest Bible Chapel, referring to the leaders of his former church as pathetic and Julie Roys as "an abuser." 
When Cameron asked MacDonald why he thinks biblical illiteracy in America is at an all time high, even though access to the Bible has never been easier, MacDonald said, "The Bible is seen as material that could be reviewed and considered, but it's certainly not seen as authoritative."
"I had a bunch of pastors here, Kirk, in my house recently. I was training them in what we call 'Better Biblical Preaching.' And it was remarkable to me when I asked them, 'what is the goal of preaching,' they really—seminary-trained guys—they just kind of didn't know," MacDonald said. "And I took the time, several hours, to teach them from the word of God that the endgame of preaching is a higher view of Scripture."