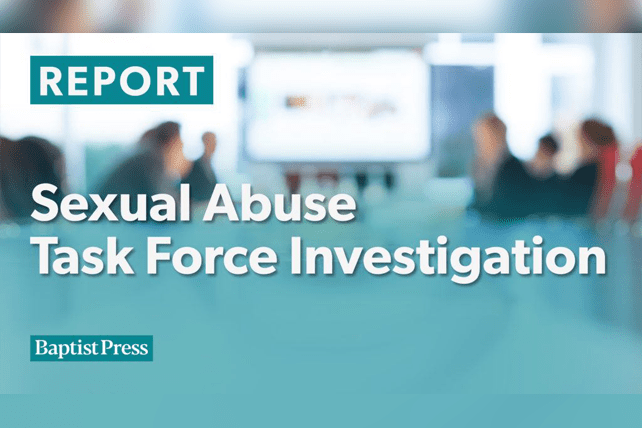 NASHVILLE (BP) – African American, Asian and Hispanic Southern Baptist leaders have responded to the Guidepost Solutions report of the Southern Baptist Convention's handling of sexual abuse complaints spanning two decades.
Frank Williams, president of the National African American Fellowship of the SBC (NAAF) shared with Baptist Press a letter written on behalf of NAAF executive officers, its executive board and the approximately 4,000 African American Southern Baptist churches it serves.
"It is extremely disturbing and deeply saddening to learn that sexual abuse allegations were not appropriately addressed by the Executive Committee (EC) and other SBC agency leaders, who should have been more compassionate and empathetic to the victims of such acts and their resulting traumas," Williams stated in the letter. "As a Fellowship, our heart and prayers go out to all of the survivors of sexual abuse."
Williams expressed gratitude to the 2021 SBC Annual Meeting messengers, the Sexual Abuse Task Force, SBC Executive Committee CEO Willie McLaurin, Executive Committee Chairman Rolland Slade and EC trustees for their work "during this unprecedented time of reckoning within the SBC."
Williams described the report as a "clarion call" for churches to enact policies and practices to protect against and respond to allegations of abuse. Specifically, he encouraged African American pastors to pray for survivors, Southern Baptist churches and the 2022 SBC Annual Meeting; to actively engage in Southern Baptist life at all levels, and to promote "the value of collaborative fellowship, shared ownership, and cooperative stewardship that brings out the best in SBC Life."
"It is our hope that as the messengers meet in a couple of weeks and seek to address the recommendations presented in the report," Williams said, "that healing will begin, continue, or be experienced by survivors, churches, our agencies, and our denomination as a whole."
Williams is senior pastor of Wake-Eden Community Church and Bronx Baptist Church, both in the Bronx borough of New York.
The Sexual Abuse Task Force released May 22 the Guidepost Solutions investigative report of how the Executive Committee handled sexual abuse allegations from 2000-2021. A list of credibly accused and convicted abusers was released days after the report.
A variety of leaders shared with Baptist Press their personal responses to the report, including leaders of Hispanic, Chinese, Korean, Filipino, Lao and Myanmar groups.
Ramon Medina, president of the SBC Hispanic Council, expressed pain upon reading the report and learning "that many have been victims of this abuse." While he used the collective pronoun "we," his statement was not on behalf of the full council which represents approximately 3,040 Southern Baptist churches that are majority Hispanic.
"We pray for them and for each person involved in each of these unfortunate events. At the same time, we thank God for the courage of our SBC messengers to ask for transparency and demand this investigation," Medina said. "Although the report has not been encouraging, we are sure that God blesses transparency. Bringing this painful report to light will help each church and SBC entity review its sexual abuse prevention processes. This will make churches and entities safer to fulfill the task of bringing the gospel to everyone."
Medina is also SBC second vice president and lead pastor of Spanish Ministries at Champion Forest Baptist Church in Houston.