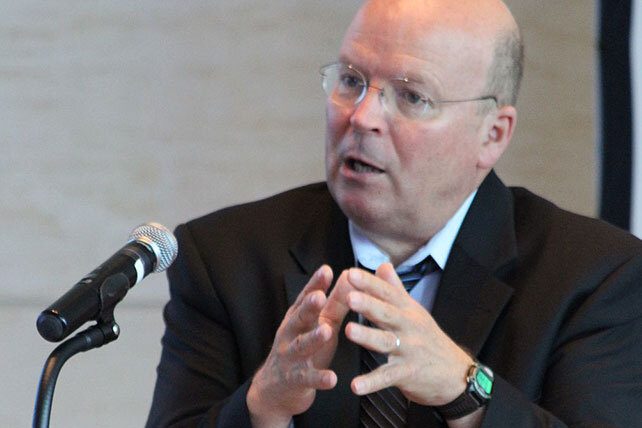 The Rev. Canon Scot McKnight, a professor who has written extensively about Christian living and toxic church culture, has apologized to abuse survivors at the Chicago-area congregation he and his family attend. McKnight says he was "taken by surprise" by what unfolded and is sorry for anything he's done or written that may have inadvertently "deepened [victims'] wounds."
Church of the Redeemer, part of the Anglican diocese C4SO (Churches for the Sake of Others), recently learned that accusations of inappropriate behavior against the Rev. Jay Greener were found to be "credible and compelling."
Days before the independent report was released, Greener resigned from the church, located in Highwood, Illinois. He had been on a leave of absence since December, when allegations came to light.
Scot McKnight Had 'Admired and Appreciated Jay Greener'
In a July 7 blog post titled "An Apology," Scot McKnight addresses the investigation and its aftermath. "Our family uniformly admired and appreciated Jay Greener," he writes—so much so "that he appears in a couple of my books and I want today to apologize to his victims for what we have written about him."
McKnight includes a brief summary from the report. Then he writes: "To all the survivors of these inappropriate actions (detailed as power, emotional, sexual misconduct) … First, I believe you and what you say. I cannot say this often enough or loud enough: I believe you. Second, I am, and my daughter and I are, very sorry for writing admiring statements about him that have wounded or deepened your wounds."
McKnight has written more than 60 books, including 2020's "A Church Called Tov: Forming a Goodness Culture That Resists Abuses of Power and Promotes Healing." In the preface to his 2019 book, "Pastor Paul," McKnight writes, "More than anyone else, Jay Greener's pastoring at Church of the Redeemer has inspired this book. He probably knows…that my occasional scribblings during his sermons are as often as not 'notes to self' for this book. Jay—and this comes from the first chapter—pastors people."
McKnight's apology post continues: "This tragedy in our church has stopped me in my tracks about using names and personal stories, and it has made me suddenly far more cautious. We continue to wrestle with whether or not there were events or statements we missed that could have tipped us off to any unacceptable abuse." He ends with a quote from C4SO Bishop Todd Hunter: "Pastors are called to the cure of souls, not to the wounding of souls."
ChurchLeaders reached out to Scot McKnight, who declined to comment beyond what he had already said in his apology post.
On a 2020 episode of the ChurchLeaders podcast, McKnight spoke about the dangers of toxic church leadership. "We have to develop a 'people-first mentality," he said, "and to have a people-first orientation is to know their names and know their stories."
Report: Accusations Against Jay Greener Were 'Credible and Compelling'
In a June 2 letter to the C4SO community, Bishop Hunter recaps the 39-page report from Wade Mullen and Pellucid Consulting. After extensive interviews, investigators concluded "that they found 'credible and compelling' accusations of inappropriate conduct [by Greener], including the abuse of power, sexual harassment, and alcohol abuse."