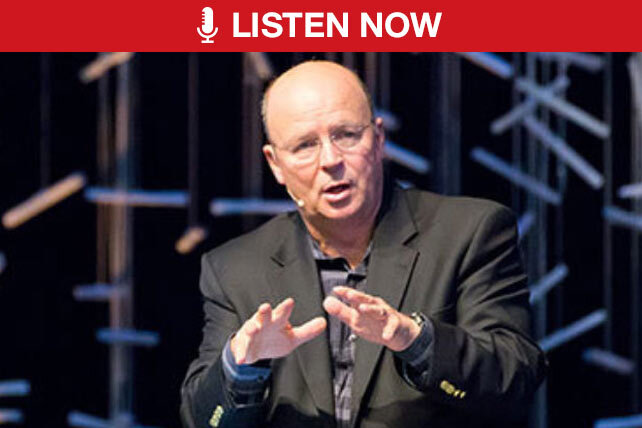 Scot McKnight is a recognized authority in Jesus studies, New Testament scholarship, and the history of early Christianity. He has been frequently consulted by Fox News, Newsweek, TIME, and many other news outlets and has written over 60 books on the historical Jesus, early Christianity, and Christian living. Scot serves as professor of New Testament studies at Northern Seminary and his latest book is available now from Tyndale, entitled, A Church Called Tov: Forming a Goodness Culture That Resists Abuses of Power and Promotes Healing. Scot is married to Kristen, and they have two adult children and two grandchildren.
Other Ways to Listen to this Podcast with Scot McKnight:
► Listen on Apple
► Listen on GooglePlay
► Listen on Spotify
► Listen on Stitcher
► Listen on YouTube 
Key Questions for Scot McKnight
-What are the two warning signs of toxicity in the church?
-What are some of the tactics that toxic leaders use to silence or belittle victims of abuse or their advocates?
-What are some practical ways that a community of believers can cultivate "tov" in a church?
-What would you like to say, especially to church leaders, about promoting a culture of "tov"?
Key Quotes from Scot McKnight
"By and large, our experience has been that toxic cultures are shaped from the leadership culture, from the pastor and, let's say, his 'retainers.'" 
"A narcissist nurtures glory for himself. A narcissist works in such a way that there's so much splendor connected to who he is and what he's accomplished that he lives off of this."
"There is a lot of glory connected to pastoring. There is a lot of glory to preaching a sermon."
"Anyone who says that they have the 'gift of intimidation' is using a powerful, spiritual word, the gifts of the Spirit, spiritual gifts, for a positively evil trait…it is a contradiction of Christianity."
"Pastors pastor people…[pastoring] is a gift that people have, and when you have the gift, you are always pastoring." 
"Anybody in leadership who is successful can create a toxic culture. They don't have to have 25,000 people to create that."
"[Toxic leaders] would use words like 'diabolical,' 'satanic,' 'demonic.' In other words, they demonized critics. They didn't just assassinate character. They turned it up to the highest level possible."
[Toxic leaders] hijack the accuser's narrative and create an alternative version, and it is an intentionally false narrative, or at least it intentionally distorts the narrative…We found this way too often."
"The perpetrator becomes the victim, and the victims become perpetrators. This is a part of gaslighting, but it's only an element in it." 
"There's a lot of things going on in churches right now that deeply disturb me…I know a person who was offered seven figures to keep her mouth shut." 
"Most of these pastors who operate like this find people or get people around them who can protect them."
"[The payoff money] is coming from the good people of the Lord's money. It's tithes."
"What is the Holy Week about if it is not an opportunity to confess our sins?"
"When churches offer fake, thin apologies, they are failing the very theology of grace and forgiveness that they propose and proclaim as the gospel itself."
"I think we have to develop a 'people-first' mentality…and to have a people-first orientation is to know their names and know their stories."