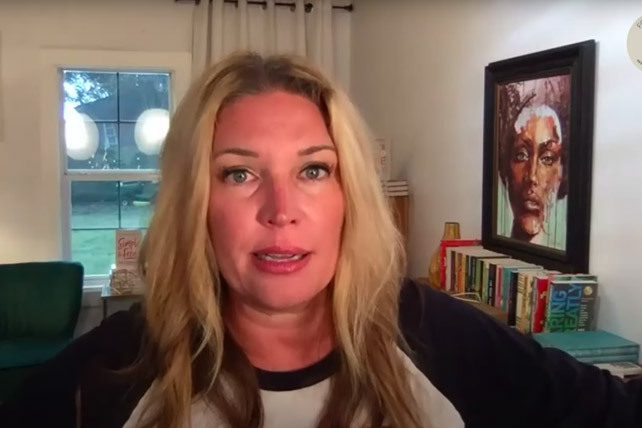 The Supreme Court's decision to overturn Roe v. Wade will set the stage for undoing all civil liberties, according to progressive Christian author Jen Hatmaker. Hatmaker expressed her views in a Facebook post on June 24, the day the Supreme Court overturned the 1973 ruling. 
"Words fail me today, sisters," said Hatmaker in her post. "Please let me say that women matter, you matter, we matter. We don't let a tiny ruling minority tell us differently." 
Hatmaker went on to affirm that women and their love for one another are stronger than governments:
Hold this deeply in your heart: we belong to one another, we are in this together, we have each other's backs here. Your daughters are my daughters, and agency is our shared treasure. We are strong and powerful individually but certainly together, which is why we are a threat to power. Even if our government hates us, we will love each other, and our love is a force.
Hatmaker told her followers she had turned off the comments on her post, saying, "Women's rights are not up for debate on my page."
Jen Hatmaker: 'Shellshocked' by Roe
Jen Hatmaker rose to prominence as a Christian influencer following a viral blog in 2013, as well as her family being featured on HGTV's reality show, "My Big Family Renovation" in 2014. She is the author of several books, including "Ms. Understood: Rebuilding the Feminine Equation" and "Fierce, Free, and Full of Fire: The Guide to Being Glorious You." Hatmaker and her ex-husband, Brandon Hatmaker, co-founded Austin New Church in Austin, Texas, and Legacy Collective, a community that works to solve systemic problems. 
RELATED: Jen Hatmaker and the Made-to-Order Gospel
In 2016, Jen Hatmaker publicly affirmed LGBTQ relationships, after which Lifeway pulled her books from its shelves. Several years later, in a June 2020 episode of her podcast, Hatmaker shared that her oldest daughter, Sydney, is gay and the two discussed how they have navigated that journey. Later that year, Hatmaker announced that she and Brandon were getting a divorce after 27 years of marriage.
In a May 4 blog post, Hatmaker said that overturning Roe v. Wade would cause "disproportionate harm" to women. In her June 24 Facebook post, which includes a series of screenshots of what appear to be her own text messages, Hatmaker describes the fear she feels after the Supreme Court's decision and the reasons why she is afraid. 
"My phone has been blowing up nonstop," her messages begin. "My best friends, my sisters, my Legacy partners, my business team. We are shellshocked. And scared. And sad. And hurt. This reversal of rights and autonomy is a terrifying precedence. It will pave the way for all civil liberties to be dismantled under the guise of 'states' rights.'"