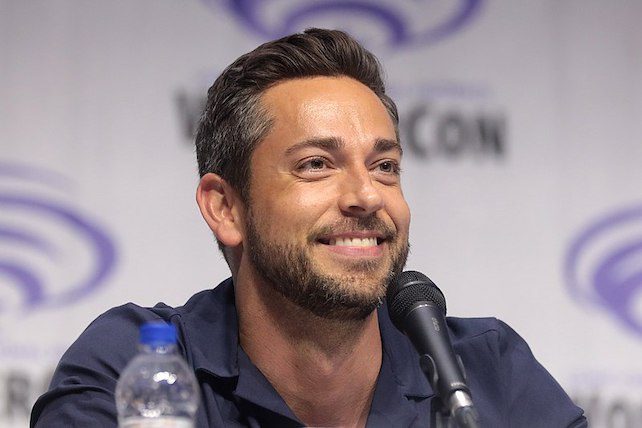 "Shazam!" star Zachary Levi was close to taking his own life several years ago, when he encountered the radical love of God. In an interview with Faithwire's Billy Hallowell, Levi shared his experience navigating trauma and what he has learned about God's unconditional love. 
"I completely fell apart," said Levi, describing a time in his life when he had moved to Austin, Texas, at age 37 to build a movie studio focused on artists. "I was surrounded by darkness and had nothing but lies being spewed into my ear, lies that I had heard before but nothing as intensely as I was feeling in Austin." 
He didn't know what to do or how to move forward. "I really genuinely just wanted to go to sleep and not wake up any more," he said. But it was through this crisis that God revealed to Levi what it means to truly love and be loved. 
RELATED: Co-Founder of Satanic Church in South Africa Leaves Satanism After Encountering Jesus
Zachary Levi on How God Brought Him out of Darkness
Zachary Levi is an actor known for his roles in films such as, "Tangled," "American Underdog," and "Shazam!" as well as the television series, "Chuck." He joined Hallowell to discuss his new memoir, "Radical Love: Learning to Accept Yourself and Others."
Levi believes that the way most people, even Christians, understand love is not really love. Most of us love people who love us back. But Jesus challenged this idea of love in Matthew 5:46-48 when he said:
If you love those who love you, what reward will you get? Are not even the tax collectors doing that? And if you greet only your own people, what are you doing more than others? Do not even pagans do that? Be perfect, therefore, as your heavenly Father is perfect.
Love is radical, said Levi. True love accepts people exactly as they are, no matter what they have done.
Another misconception people tend to have about love is that they think of it as "graduated like." But love is not liking another person a lot, says Levi. "Love is simply to acknowledge that there is a miracle in this other person," and people are miracles worthy of love no matter how broken they are. Levi was clear that loving another person does not mean that we have to like them, nor does it mean that we excuse their bad behavior.  We can draw boundaries while still loving others. 
These were lessons, however, that it took Levi some time to learn. Because of trauma he experienced as a child, he dealt with anxiety and depression and has had trouble loving himself and other people. 
"It took me a lot of healing and a lot of forgiveness to get to the point where I could forgive and love my mother, for example," said Levi, who explained that his mother was a "major contributor" to his life trauma.