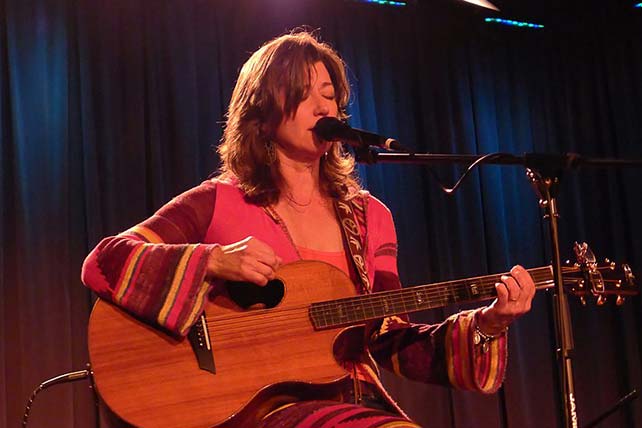 On Wednesday (July 27), Christian music superstar Amy Grant was taken to the hospital after she wrecked on her bicycle in Nashville, Tennessee.
According to WKRN news, Grant's accident happened around 3 p.m. while riding near the Harpeth Hills Golf Course. Grant was biking with a friend when her fall resulted in injuries that required an ambulance ride to Vanderbilt Medical Center's emergency room for examination.
RELATED: Did Amy Grant Affirm the LGBTQ Community on Apple Music's Proud Radio?
The Christian music pioneer, who was wearing a bike helmet, was treated for cuts and abrasions and has been reported to be in stable condition. Her family shared that the hospital's staff was considering keeping the 61-year-old Grant overnight as a precaution.
Grant is married to county music superstar Vince Gill with whom she shares a daughter. The Christian pop sensation has collected six Grammy Awards and over 20 Dove Awards during her trend-setting career.
Last year, her 1991 crossover album "Heart in Motion" celebrated its 30-year anniversary. The album included ultra successful singles "Baby, Baby," "Every Heartbeat," "Good For Me," and "That's What Love Is For," selling over five million copies and garnering three Grammy nominations.
It was announced last week that Grant was named as one the Kennedy Center's five honorees alongside U2, Gladys Knight, George Clooney, and Tania León for 2022. Grant will be the first contemporary Christian artist to be celebrated at the Kennedy Center Honors on December 4.
RELATED: Oh Baby, Baby: Amy Grant's Biggest Hit Turns 30
"Never in my wildest dreams did I imagine ever receiving this prestigious Kennedy Center Honors," Grant said in a statement. "Through the years, I've watched so many of my heroes serenaded by colleagues and fellow artists, always moved by the ability of music and film to bring us together and to see the best in each other. I cannot wait to celebrate with my fellow honorees, friends, and family. Thank you for widening the circle to include all of us."