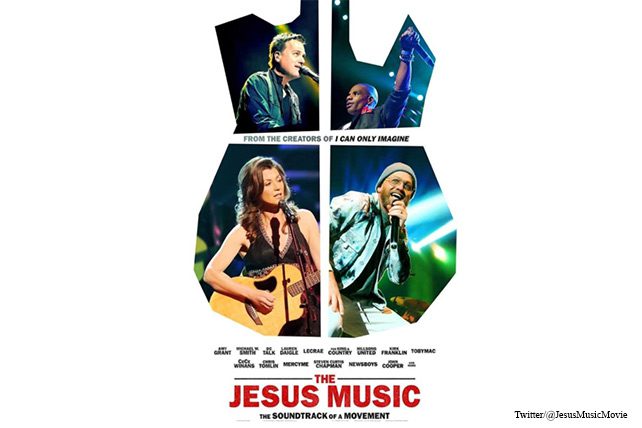 Andrew and Jon Erwin, the two brothers known for their successful Christian film "I Can Only Imagine," have released a new film documenting the history of Christian Contemporary Music (CCM) titled "The Jesus Music."
The film, which can only be seen in theaters, opened to a surprising $548,848 weekend, even only being shown in 249 theaters. (For reference, the most recent "James Bond" film was shown in 4,407 theaters.)
"The Jesus Music" chronicles the birth of the now multimillion-dollar industry that has impacted most American Christians alive today.
The Erwin brothers came up with idea for the film during the pandemic while most in-person events were indefinitely postponed, including music concerts. During that time, many musical artists were left searching for ways to connect with their fans while also making ends meet. Many are still experiencing the effects of canceled tours and events to this day.
The Erwin brothers reached out to Christian music icons Amy Grant and Michael W. Smith to share their idea about making a historical documentary about Christian music. Soon, the CCM veterans signed on as executive producers.
'The Jesus Music'
The film features footage from the late 1960s to present day, describing how CCM was born and focusing particularly on Calvary Chapel in Costa Mesa, CA. Many were drawn to the church because of Lonnie Frisbie, whose "hippie" style and love for Jesus help to launch a movement.
Frisbee also mentored Harvest Chapel's founder and senior pastor Greg Laurie.
The era was known as the "Jesus Movement" produced bands that turned their love for sex, drugs, and rock-n-roll into praise songs that came to be known as "Jesus Music."
In 1972, the late Billy Graham embraced many of these bands during an event organized by Campus Crusade for Christ called Explo '72, which was held in Dallas, Texas. Some notable artists who performed were Johnny Cash, Larry Norman, Love Song, Andraé Crouch, and Kris Kristofferson.
The week-long Explo '72 drew over 200,000 young people and called attendees to place their trust in Jesus. It had been referred to by some as a "Christian Woodstock."
The film includes interviews from a number of influential Christian artists such as Amy Grant, Michael W. Smith, Steven Curtis Chapman, CeCe Winans, Newsboys, Mercy Me, Skillet, DC Talk (Toby McKeehan, Michael Tait, Kevin Max), Love Song, Lecrae, Lauren Daigle, Michael Sweet (Stryper), for KING & COUNTRY, Mark Stuart (Audio Adrenaline), Hillsong United, Kari Jobe, Phil Wickham, and Chris Tomlin.