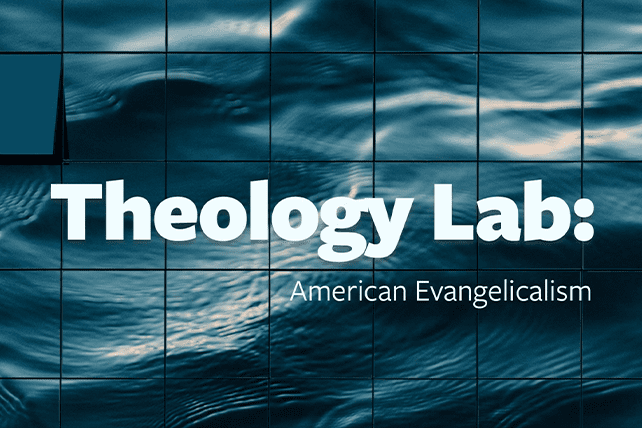 (RNS) — The word "evangelical" is a bit like the word "apocalypse."
Both have theological meanings understood by pastors and church insiders. But the general public has other ideas.
"For the specialists, apocalypse means 'revelation' or 'unveiling,'" said the Rev. Dennis Edwards, dean of North Park Theological Seminary in Chicago. "But for the masses, apocalypse means disaster."
The same is true for the word "evangelical." While that word has a set of theological connotations about the Bible and Jesus, for most Americans today it's synonymous with conservative Republican Christians.
"I don't think we're ever going to recapture the real meaning of apocalypse," said Edwards. "I sometimes wonder if we can ever recapture the sense of evangelical — meaning something that comes from the 'evangel' or good news, the message that Jesus has come to rescue humanity."
Edwards was one of the featured speakers in an online theology lab run by Highrock Church, a multiethnic congregation that's part of a network of churches in the Boston area that bear the same name. The lab, a series of online discussions that began in the fall of 2022 and run through this spring, is designed as an exercise in theological formation for laypeople, said Scott Rice, a theologian in residence at Highrock.
The idea is to give church members — and other interested Christians — a broader understanding of their faith and the way Christianity is lived out in the world.
The church has held past discussions about Black theology and Asian American theology. For the current series, Rice said, group members wanted to talk about American evangelicalism, in part because Highrock belongs to a denomination — the Evangelical Covenant Church — with the word right there in its name. It's a reality that has become more complicated as the term "evangelical" has become more politicized and identified with conservative politics, especially under former President Donald Trump.
He said that while not all church members identify with that term, the church has been influenced by the broader evangelical movement.
"We are a community where some identify as evangelical and some do not," he said. "Some want to keep using the word and some do not."
The discussions are held online so people from different congregations in the network can take part in what he called a learning community. Rice and the Rev. Meghan DeJong, a pastor at Highrock, help lead the discussion with speakers and moderate the follow-up question and answer sessions. Then participants break up into small groups to discuss what they have learned.
"Folks have a chance to process together," said Rice. "There is no one saying this is exactly what you have to believe to be part of the community."