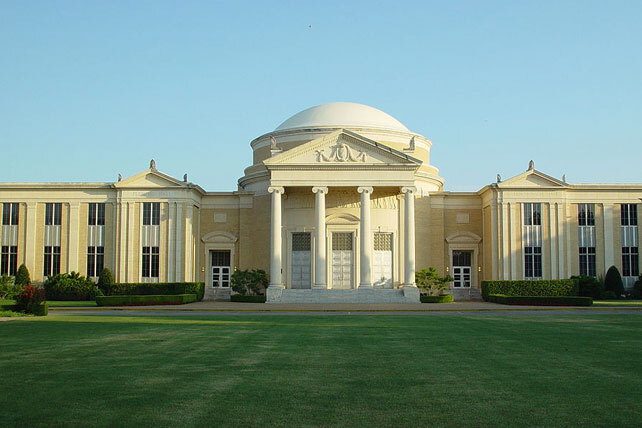 (RNS) — A new report from trustees at Southwestern Baptist Theological Seminary in Fort Worth, Texas, details two decades of fiscal mismanagement, including a $140 million operating deficit.
According to an overview of the seminary's finances released Wednesday (June 7), Southwestern ran an average deficit of $6.67 million per year from 2002 to 2022. During that time, the number of full-time Southern Baptist students at the school dropped by two-thirds (67%) while expenses went up by a third (35%).
The decline of SBC students was significant — since the tuition for them is subsidized by the Southern Baptist Convention's Cooperative Program, which helps fund the denomination's six seminaries.
Overall, the school's enrollment declined from the equivalent of 2,138 full-time students (including non-SBC students) in 2003 to 1,126 full-time in the fall of 2022, according to data from the Association of Theological Schools. (The ATC counts full-time equivalents using a different standard than Southern Baptist seminaries.)
RELATED: $11K Espresso Machine Listed as Part of Former SBC Seminary President's 'Pattern of Spending' That Led to Resignation
As a result, the school also collected less tuition money from students.
To offset the deficit, the school spent from its reserves and took distributions from its endowment.
"The failure of SWBTS to navigate internal and external headwinds has resulted in a prolonged season of deficit spending that has depleted cash reserves," according to the summary released by the trustees, who also released two decades of audits.
Much of the overspending occurred during the tenure of Paige Patterson, who was president of Southwestern from 2003 to 2018, when he was fired for allegedly mishandling sexual abuse.
The report, however, does not detail any of the spending patterns during Patterson's tenure. Instead, the report included a few select details about former President Adam Greenway, who resigned in 2022, less than four years after taking office. Greenway cited enormous "reputational, legal and financial" challenges the seminary was facing in his resignation letter but offered few details.
Wednesday's report was a response to ongoing questions among trustees about Greenway's tenure. Last fall the board of trustees appointed a task force to review spending by Greenway on personal expenses and on his seminary-owned home and office, after concerns were raised about spending during his tenure.
RELATED: Southwestern Baptist Theological Seminary Names David Dockery as New President
That led to a dispute among trustees that spilled into the Baptist media, with allegations of financial misconduct by current staff, causing the trustees to call a special meeting to address those allegations.
That meeting led the board to issue a statement saying allegations of misconduct by current staff were unwarranted and promising to release selected details of Greenway's spending and the school's past audits. The seminary found no misconduct on Greenway's part but alleges he made questionable spending decisions.
"The task force concluded that Adam Greenway engaged in a pattern of spending that the task force believes did not reflect proper stewardship of seminary resources," according to Tuesday's statement. "This pattern of spending occurred without deference to financial controls and seminary financial policies."
The seminary did not release the entire task force report and has no plans to do so, according to board chair Danny Roberts.
According to the report, more than $1.5 million was spent on the on-campus presidential home, including renovations and furnishings. That included an espresso machine costing more than $11,000, about $60,000 for Christmas decorations and more than $25,000 for artwork.