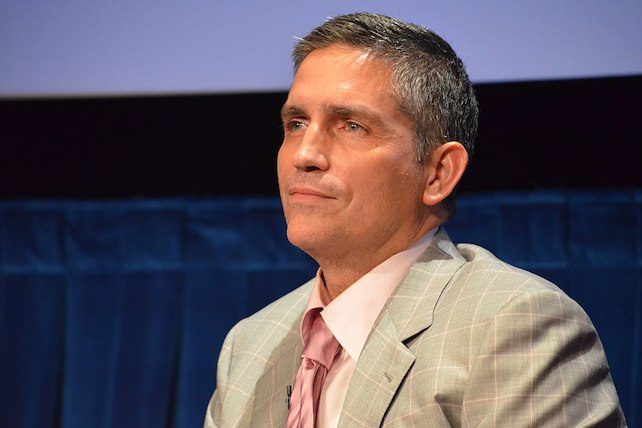 "Modern-day Christianity has become so weak and useless," says actor Jim Caviezel. Caviezel, who played the role of Jesus in "The Passion of the Christ," shared his thoughts on faith in an interview with Fox News Digital while promoting his new movie, "Sound of Freedom."
"Modern-day Christians are more afraid of the devil than they are of God," Caviezel said. "God could destroy the devil without a glance, but he looks to us to make a decision."
The actor said he believes the U.S. has descended into "moral depravity," as a result of God being rejected from "our religion and universities."
He continued, "Laws don't mean anything anymore. We don't have a First Amendment…There's no such thing as free speech anymore. You're absolutely destroyed everywhere, and the media throws out everybody's a racist."
Jim Caviezel Wants To Bring God's 'Light'
In addition to playing the main role in "The Passion of the Christ," Jim Caviezel has starred in the series, "Person of Interest," as well as in movies including "Frequency," "The Thin Red Line," and "The Count of Monte Cristo."
Caviezel's latest movie, "Sound of Freedom," released on July 4 and surpassed "Indiana Jones and the Dial of Destiny" (released on June 30) by taking the No. 1 spot at the box office. Based on a true story, "Sound of Freedom," depicts former U.S. federal agent Tim Ballard's fight against human trafficking.
The film, which has made over $40 million as of this writing, has received considerable pushback from critics despite its success and its focus on the plight of trafficked children. Some prominent media outlets have suggested that the movie is promoting QAnon. The Guardian referred to the movie as a "QAnon-adjacent thriller seducing America" and Rolling Stone called it a "box office triumph for QAnon believers."
QAnon is a conspiracy theory that originated in 2017 on the online message board 4chan. An anonymous poster known as "Q" claimed that Trump was a savior figure battling a secret group of satanic pedophiles who traffick children. Many QAnon followers believe these cabal members also kill and eat the children in order to consume a chemical compound called adrenochrome. 
The cabal, believed to be part of the so-called "deep state," allegedly includes global religious figures, as well as prominent people within Hollywood and the American government. Among QAnon believers, "the storm" refers to a future time when Trump will lead the charge to unmask and defeat the evildoers. QAnon proponents have also promoted the false claim that the 2020 presidential election was stolen and were among those who stormed the U.S. Capitol on Jan. 6, 2021.
"Sound of Freedom" does not promote QAnon, and its distributor, Angel Studios, denies any association with the conspiracy theory. Caviezel, however, has embraced some of the movement's views and drew controversy for appearing at a QAnon conference in October 2021. This connection, the QAnon movement's focus on saving children from pedophiles, and certain statements from Ballard are likely the basis for accusations that "Sound of Freedom" is connected to QAnon. 
Ballard has called the film's critics "sick," and says it is "bizarre" and "grotesque" for people to oppose a movie that is drawing attention to the trafficking of children. "This is just some other agenda," he said. "Who would want to…run interference for pedophiles and human traffickers?"
Speaking to Fox, Jim Caviezel downplayed the fact that he is seen as "controversial." He asked, "Why is it controversial—what I say or speak on? I guess not all controversial people are evil, but that's how you're trained now."