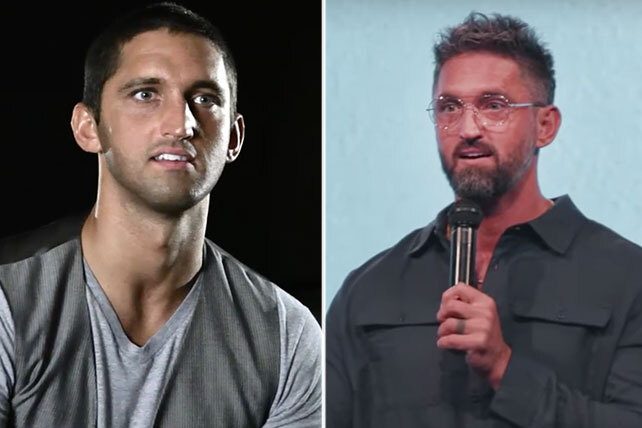 Stevie Flockhart, lead pastor of 901 Church in Tennessee, has been arrested for identity theft and theft of merchandise between $2,500 and $10,000. Flockhart, who has been on "American Idol" and "The Voice," appears to be the son of SBC pastor Steve Flockhart, who has stood by former Southern Baptist Convention (SBC) president Johnny Hunt, despite Hunt being credibly accused of sexual abuse.
Pastor Stevie Flockhart Arrested 
901 Church, which is not affiliated with the SBC, has locations in Millington and Bartlett near Memphis; 901 is the area code for Memphis and some of its surrounding areas. The church's website says that 10 years ago, Stevie Flockhart was called by God to plant a church and that 901 Church was launched in 2019.
According to reports, court documents say that in 2019 Flockhart and a church member opened a joint credit card account for the church and that, at that time, Flockhart requested and received the church member's personal information. 
The church member noticed in September 2023 that his credit score had decreased dramatically. After he noticed a credit card had been opened in his name, he confronted Flockhart, and the pastor allegedly admitted to opening the account, an action confirmed by loan holder Synchrony Financial. The credit card allegedly has $6,410 in unpaid charges. 
In addition, the affidavit says that in 2020 Flockhart opened an account with someone else's name at a church in Georgia and was sued as a result.
Information from the Shelby County Sheriff's Office says that Flockhart posted a $2,000 bond on Nov. 3 and that his next court date is Nov. 20. The record lists Flockhart's marital status as single, although his online presence indicates he is married. 
In a video posted 11 years ago to the Vimeo account of West Ridge Church in Dallas, Georgia, Flockhart shared the story of his time on "American Idol" and how God convicted him of making music his spiritual idol. 
Near the beginning, Flockhart refers to "my dad's pastor, his mentor, Pastor Johnny Hunt, who's the pastor for First Baptist Church Woodstock down the road [and who] actually helped plant West Ridge."
Flockhart said that he heard Hunt speak "about getting out of your comfort zone, not doing what you wanted to do, but doing what you were called to do. And I felt this heaviness in that moment, that God was maybe calling us to plant a church."
Soon after that incident, Flockhart auditioned for "American Idol" and made it to Hollywood Week before being cut. He made music an idol, he said, instead of doing it for ministry. But Flockhart continued pursuing his dream until God convicted him and he surrendered to the call to plant a church.
Stevie Flockhart appears in a number of family pictures on social media with Steve Flockhart, lead pastor of New Season Church in Hiram, Georgia. Earlier this year, New Season was one of two churches that was subject to inquiry by the SBC's Credentials Committee.