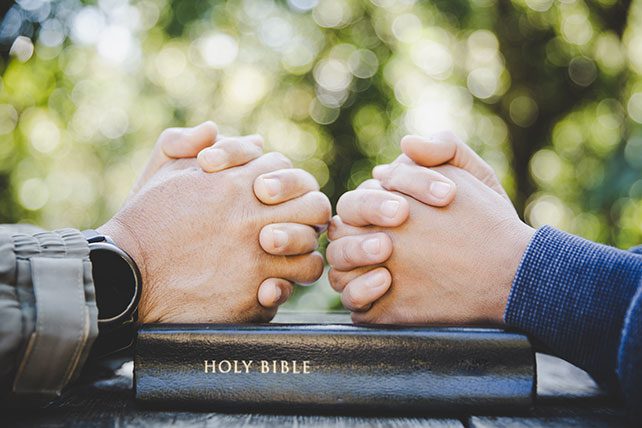 If you want to make a really offensive statement it's always better to quote someone else. You should pick someone who is widely respected and is recognized as an authority: the kind of person that would make others think twice before they disagree. I think I have a quote like that. Here goes: "Most problems in contemporary churches can be explained by the fact that members have never decided to follow Christ." ~ Dallas Willard.
Do Contemporary Churches Make Disciples?
Dallas Willard was an ordained Southern Baptist minister, PhD., and professor at the University of Southern California's School of Philosophy. He was the author of numerous books on spiritual formation. His work, The Divine Conspiracy: Rediscovering Our Hidden Life In God won Christianity Today's book of the year award in 1999. He would win every year he writes a book, except the people at C.T. feel the need to share with others.
Christians in the United States are more charitable than any other demographic group. That's the good news. The bad news is that we divorce, go bankrupt, cheat on our taxes, engage in extra-martial sex, and generally live life at the same level as everyone else in society. Christians—those who take the name of Jesus Christ as their prime identity—do not follow him in any significant way. We have taken his name, but we have not taken his yoke.
Worse still, a large section of contemporary churches have presented the gospel message as exclusively a matter of going to heaven when you die. While this is a wonderful benefit of following Jesus the fact remains that the gospel message proclaimed by John the Baptist, Jesus, and the Apostles was the "gospel of the Kingdom of God." In most churches this phrase is altogether foreign even though there are more than a hundred New Testament references to the Kingdom. The Kingdom of God is hard to miss in the New Testament, but we have somehow found a way. It's right out in the open: for example, the first request of the Lord's Prayer is, "Let your Kingdom come, let your will be done on earth as it is in heaven."
Closely related to the message of the Kingdom of God is the need for Christians to heed the call to be Christ-followers. The Biblical word for this is discipleship, an idea that is nearly always omitted in evangelistic presentations. Our outreach efforts highlight the promise of heaven to exclusion of following Jesus. In his book, The Great Omission, Willard points out that following Jesus and teaching others to do the same is the mission of the church. This is accomplished through discipleship:
Eternal life is the Kingdom Walk, where in seamless unity, we "Do justice, love kindness, and walk carefully with our God." (Micah 6: 8) We learn to walk this way through apprenticeship to Jesus. His school is always in session. We need to emphasize that the Great Omission from the Great Commission is not obedience to Christ, but discipleship, apprenticeship to him. (The Great Omission, p. xiv)
Is it any surprise that contemporary churches are filled with people who do not demonstrate a significant difference from the rest of society? Is it possible that by concentrating exclusively on "eternal life," the American church has largely gotten the message wrong? We are a church that has made following Jesus optional, while the words, "follow me" were the very ones Jesus used to call the disciples.
Of course, Dallas Willard didn't make this stuff up. Willard knows that if you want to make a really offensive statement it's always better to quote someone else:
A certain ruler asked him, "Good teacher, what must I do to inherit eternal life?"
"Why do you call me good?" Jesus answered. "No one is good—except God alone. You know the commandments: 'Do not commit adultery, do not murder, do not steal, do not give false testimony, honor your father and mother.'"
"All these I have kept since I was a boy," he said.
When Jesus heard this, he said to him, "You still lack one thing. Sell everything you have and give to the poor, and you will have treasure in heaven. Then come, follow me."
When he heard this, he became very sad, because he was a man of great wealth. Jesus looked at him and said, "How hard it is for the rich to enter the kingdom of God! Indeed, it is easier for a camel to go through the eye of a needle than for a rich man to enter the kingdom of God."
Those who heard this asked, "Who then can be saved?"
Jesus replied, "What is impossible with men is possible with God."
Peter said to him, "We have left all we had to follow you!"
"I tell you the truth," Jesus said to them, "no one who has left home or wife or brothers or parents or children for the sake of the kingdom of God will fail to receive many times as much in this age and, in the age to come, eternal life." (Luke 18: 18 – 30)
Jesus connected eternal life with the call to "come and follow." Do we dare to do the same? I'm just glad that I didn't say it. He did.
This article on the lack of discipleship in contemporary churches originally appeared here, and is used by permission.