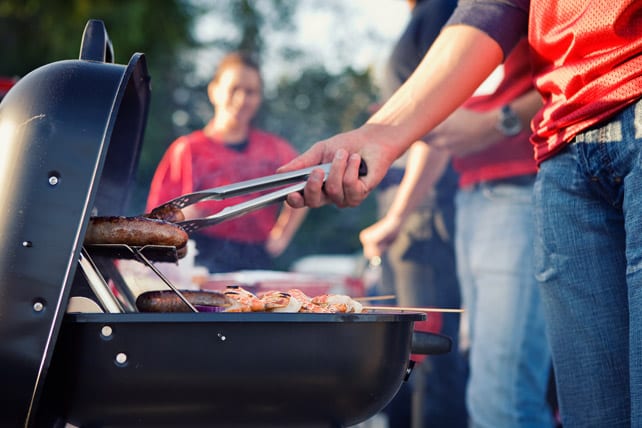 Sometimes people aren't sure how to invite someone to church. So here are 40 creative ways your church can invite people to church because one of the primary reasons every church exists is to share and live the Gospel and invite people to join His kingdom. Since the church is the display of God's glory on earth, and since Jesus said HE would build His church—the church should be central to our lives and faith. So inviting people to your church should be a part of your core mission.
How to Invite Someone to Church
Here are forty great ways you can invite someone to church. You don't need to organize it … you and your small group, class or friends can just do it.
1. Grill out for the employees of a company or business and then invite someone to church.
2. Set up our party trailer, which comes with a grill, moonwalk, helium tank and balloons, video games, chairs, etc. at any community events.
3. Dress up like a Star Wars character wherever there are people and take pictures with kids and families.  Give them a special invite card with the location they can download the picture.  You will have a blast and invite a bunch of people to church.
4. Tailgate at high school football games. Give away hot dogs and invite people.
5. Set up a moonwalk at a local park while events are happening.
6. Volunteer at community runs and bike races and then invite someone to church.
7. Hand out coffee or hot chocolate at the First Friday events in downtown Cartersville.
8. Give out hand warmers with the church logo at winter events like the Christmas parade.
9. Do a free oil change or car inspection in the House of Rock parking lot.
10. Show UFC fights on Saturday night and provide food for men to hang out.