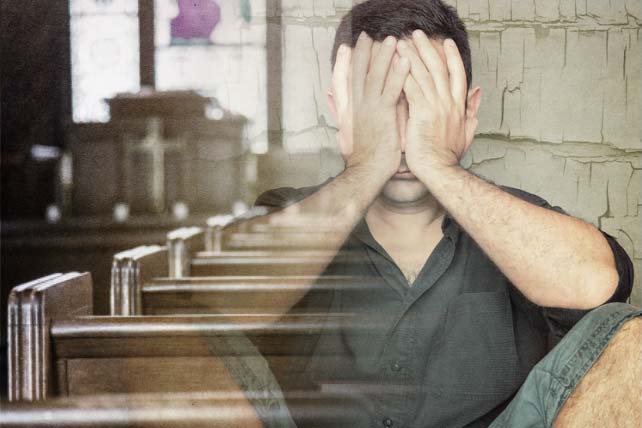 We all know "prodigal" kids. Maybe you are a prodigal kid. The kid who grew up in church, went off to college, and proceeded to make a royal disaster of his life. The church girl who got pregnant at age 17. The pastor's kid who started hanging with the wrong crowd and picked up a heroin habit.
In his kindness, God often brings a prodigal to the end of his rope. No money. Living on the street. Kicked out of college. A string of broken relationships. Tempted to eat food that is intended for pigs. You get the point. And when prodigals bottom out, they often return home and to the church.
When a prodigal returns to your church, what sort of welcome will he receive?
See, here's the thing about prodigals: They have baggage. (Of course, we all have baggage, we're just a little better at hiding it.)
The prodigal needs to get a smoke in between the singing and the sermon.
The prodigal has tattoos that may not be "church friendly."
The prodigal has a girlfriend who isn't modesty approved.
The prodigal smells like beer.
The prodigal wears a t-shirt of a band that would not be played on a CCM top-40 station.
Will we stay away from the prodigal until he gets his life back together? Until he starts attending small group, stops smoking and ditches the girlfriend? Until he starts talking the talk and walking the walk? Will we talk about the prodigal behind his back? Will we point out the prodigal to our children as an example of what happens when you disobey your parents?
Or will we embrace him? Laugh with him? Invite him over for dinner? Tell him how happy we are to see him? Take a real, concerted interest in his girlfriend? Shower him with love and affection and gratefulness?
The way we welcome prodigals back to church says a lot about our knowledge of God, and a lot about our awareness of our own sinful tendencies, and a lot about our understanding of grace. And the way we welcome prodigals back to church has a significant impact on whether that prodigal keeps coming back to church.
But while he was still a long way off, his father saw him and felt compassion, and ran and embraced him and kissed him. And the son said to him, 'Father, I have sinned against heaven and before you. I am no longer worthy to be called your son.' But the father said to his servants, 'Bring quickly the best robe, and put it on him, and put a ring on his hand, and shoes on his feet. And bring the fattened calf and kill it, and let us eat and celebrate. For this my son was dead, and is alive again; he was lost, and is found.' And they began to celebrate. (Luke 15:20-24 ESV)